Vallila x Ervin Latimer, Vallila x Rolf Ekroth x Wataru Tominaga, Fiskars by Maria Korkeila, Paintings (Elina Määttänen), Näytös19, Rolf Ekroth. Courtesy of Fashion in Helsinki
Vallila x Ervin Latimer, Vallila x Rolf Ekroth x Wataru Tominaga, Fiskars by Maria Korkeila, Paintings (Elina Määttänen), Näytös19, Rolf Ekroth. Courtesy of Fashion in Helsinki
It's an intimate, physical experience. You're as likely to see it while walking down the street as visiting a museum. It's seriously big business but also an abstract, intuitive and creative practice, a way of thinking. What am I describing? It's fashion, of course. Fashion resists attempts at definition and refuses to fit a mould. It's a true hybrid, comprising countless different professions and specialisms, and touches almost every aspect of our lives. That's why fashion – wonderful, brilliant, exciting fashion – really matters.
When it comes to fashion, no one is above it or outside it. Every single one of us has a direct and personal connection to fashion. We all get dressed every day, after all. We carry our clothes with us and on us, and we match our outfit to the role we want to play, whether we're at work or at a ball. Many of us take an active approach to developing our own sense of style. It's a mode of self-expression, a way to show a little bit of ourselves to others. The outfits we wear speak volumes about our status and gender but also reveal how we see ourselves and what our values are. "Our clothes are a reflection of us as individuals, a second skin almost," says Aalto University professor and fashion researcher Annamari Vänskä.
"I cannot emphasise this enough; we use fashion to build our identities, but always in relation to other people. Our identities are never set in stone, they remain in constant flux. The clothes we wear are a handy tool for us to use, as we consider who we are and what we think about others around us too, they are almost like a negotiation between ourselves and the world," Vänskä argues.
Our style is a way of telling ourselves and the world about the who we are. And yet not everyone is fully on board with the concept of fashion as a more meaningful artistic, and even political, way of thinking and being. But why is that? Perhaps because the global clothing industry's model of cut-price mass production and ever-increasing levels of consumption has been sold to us so effectively.
"There is no value in clothes that are manufactured with the exploitation of labour and natural resources. Instead, these kinds of clothes are hazardous waste and we should try to get rid of them. Our attitude manifests itself in the huge piles of waste we find in landfill," Annamari Vänskä says. So, let's put fast fashion and cheap clothes to one side for a bit and turn our attention to their opposite. What kind of fashion is valuable? And what, actually, is fashion?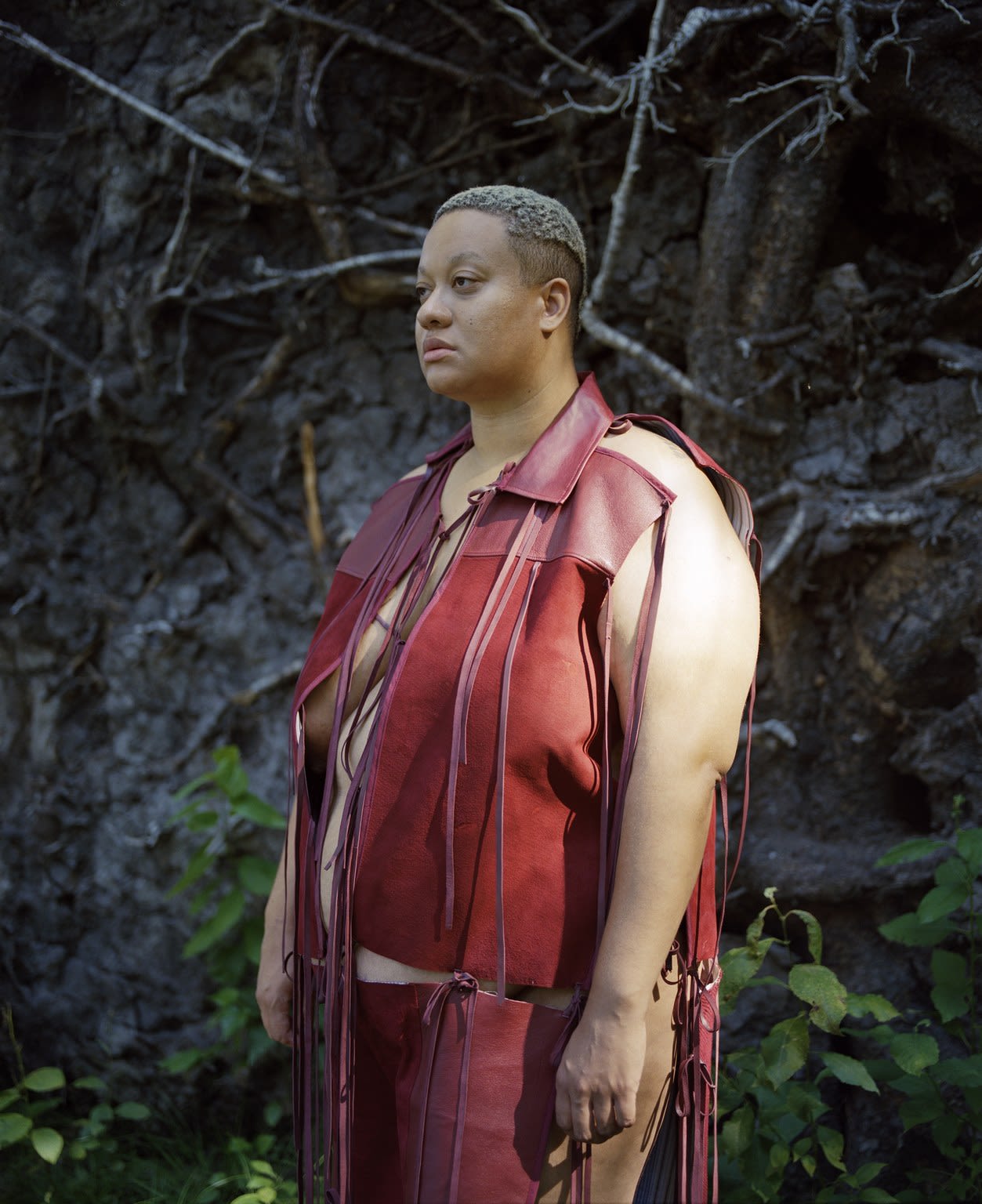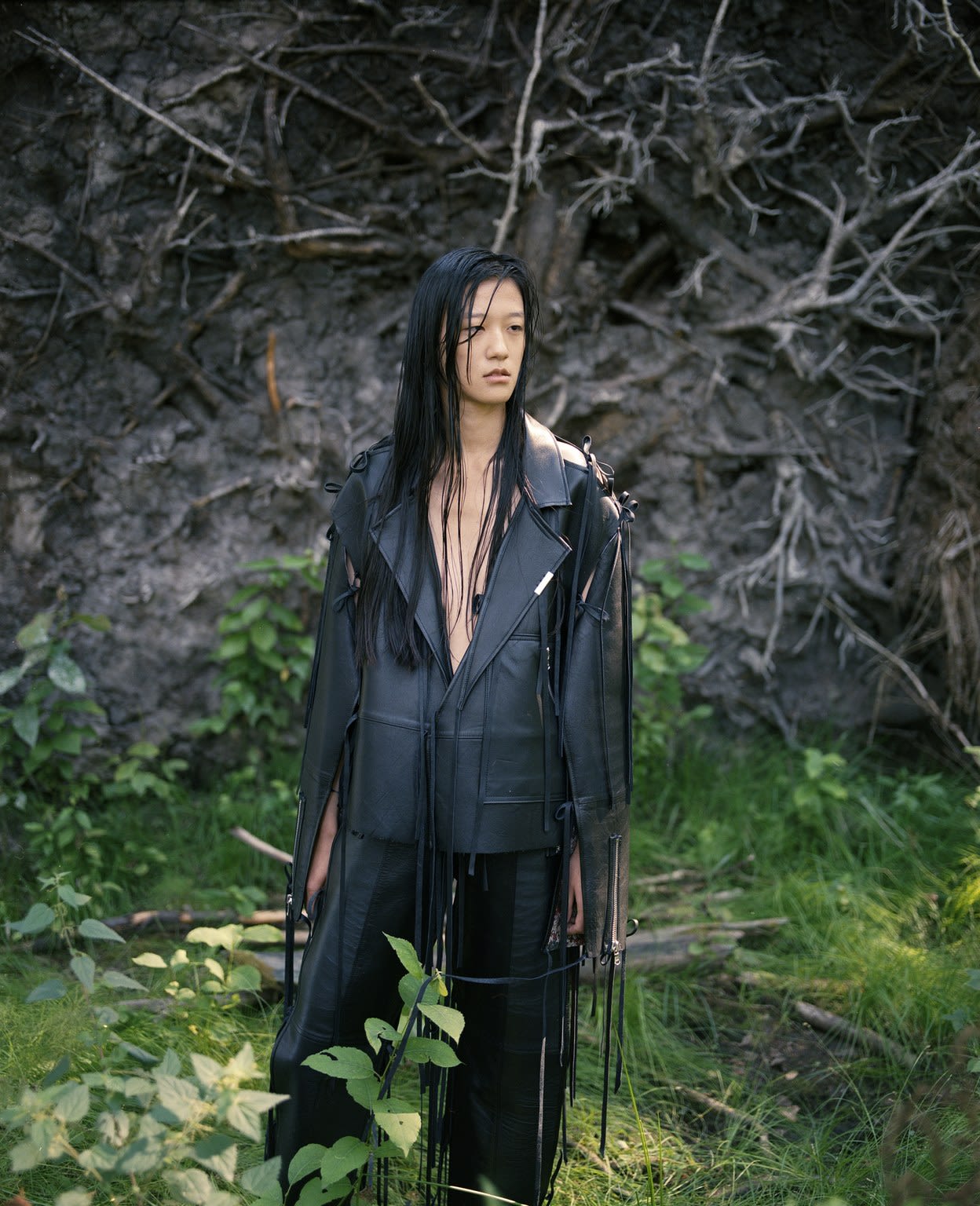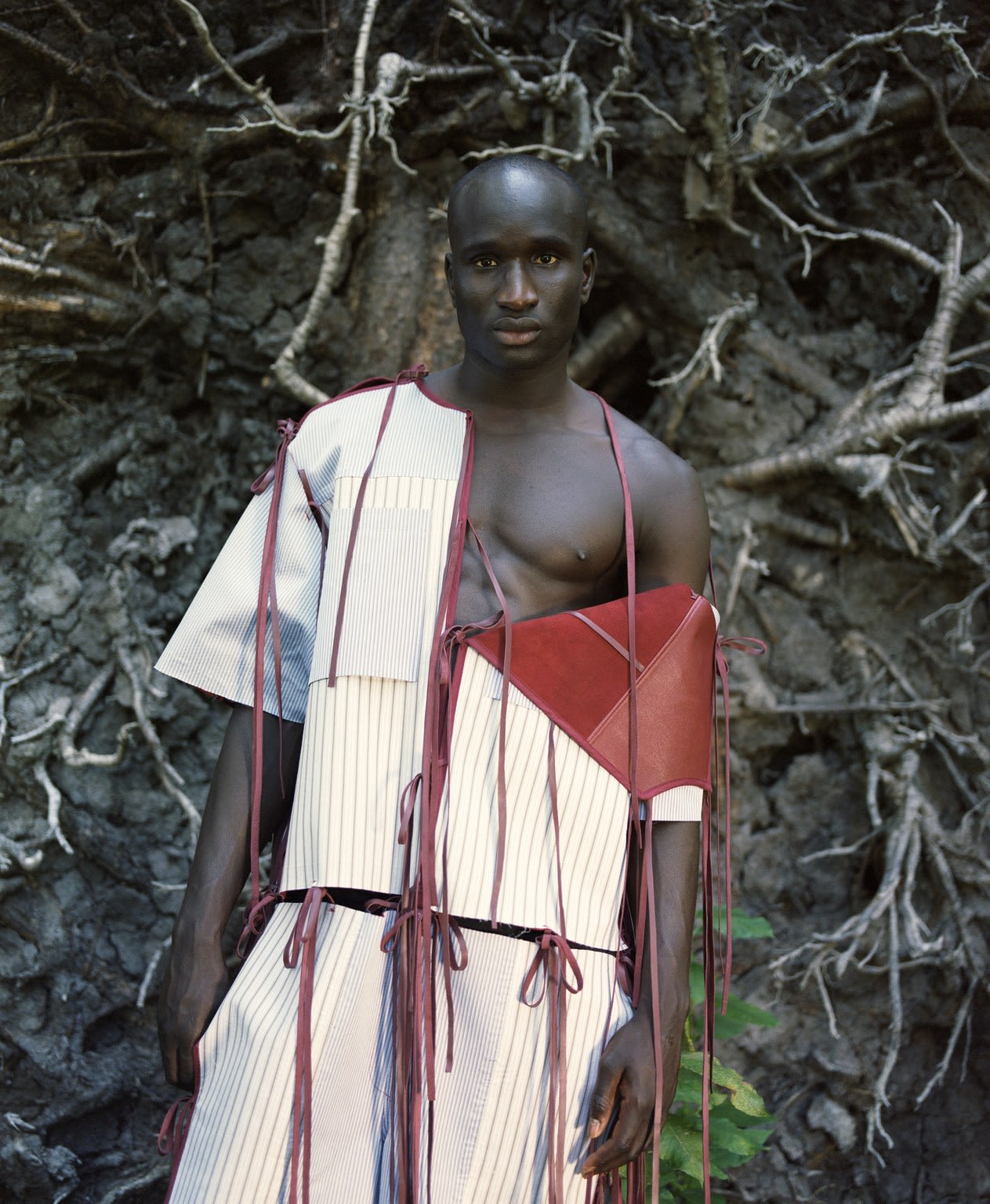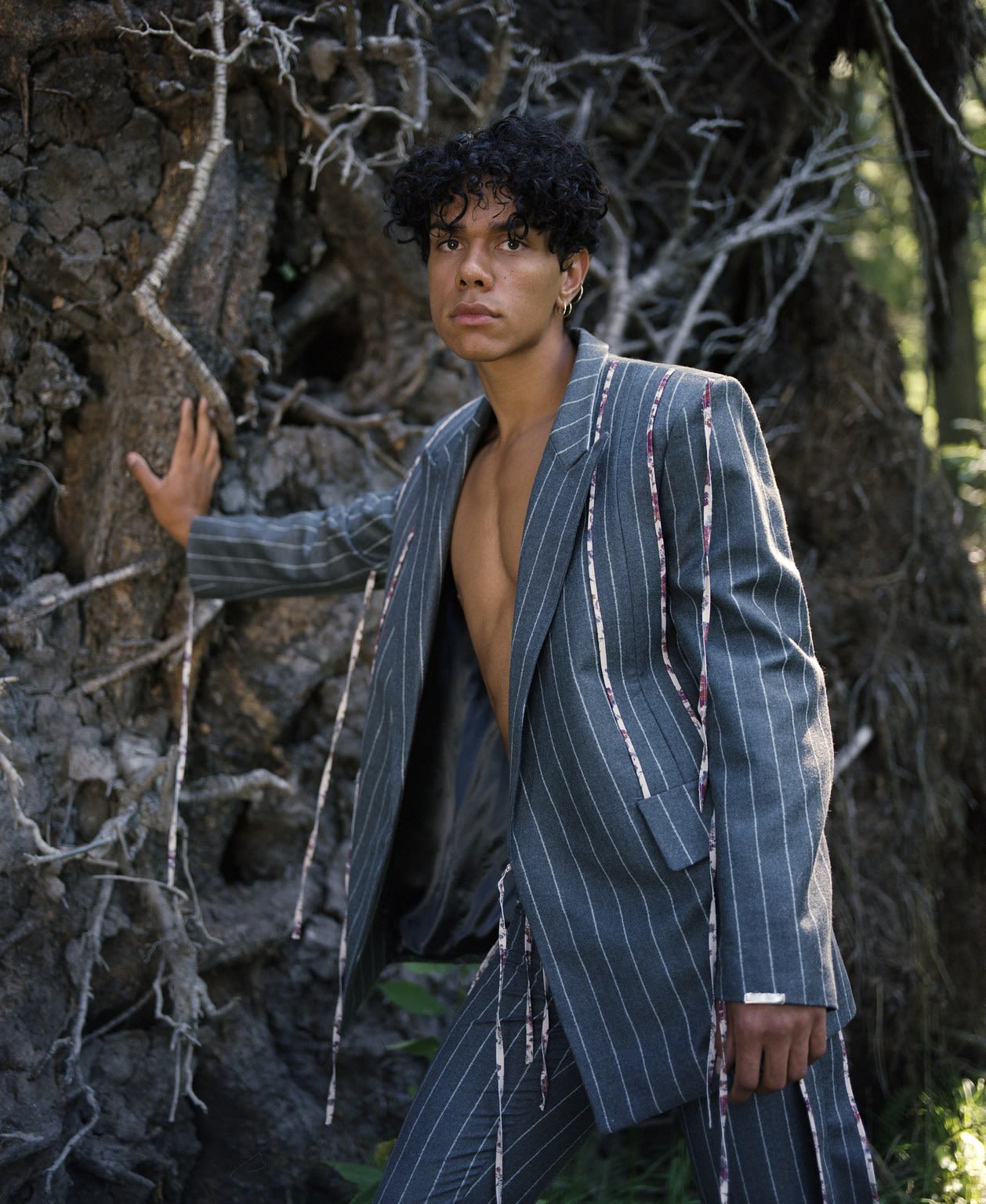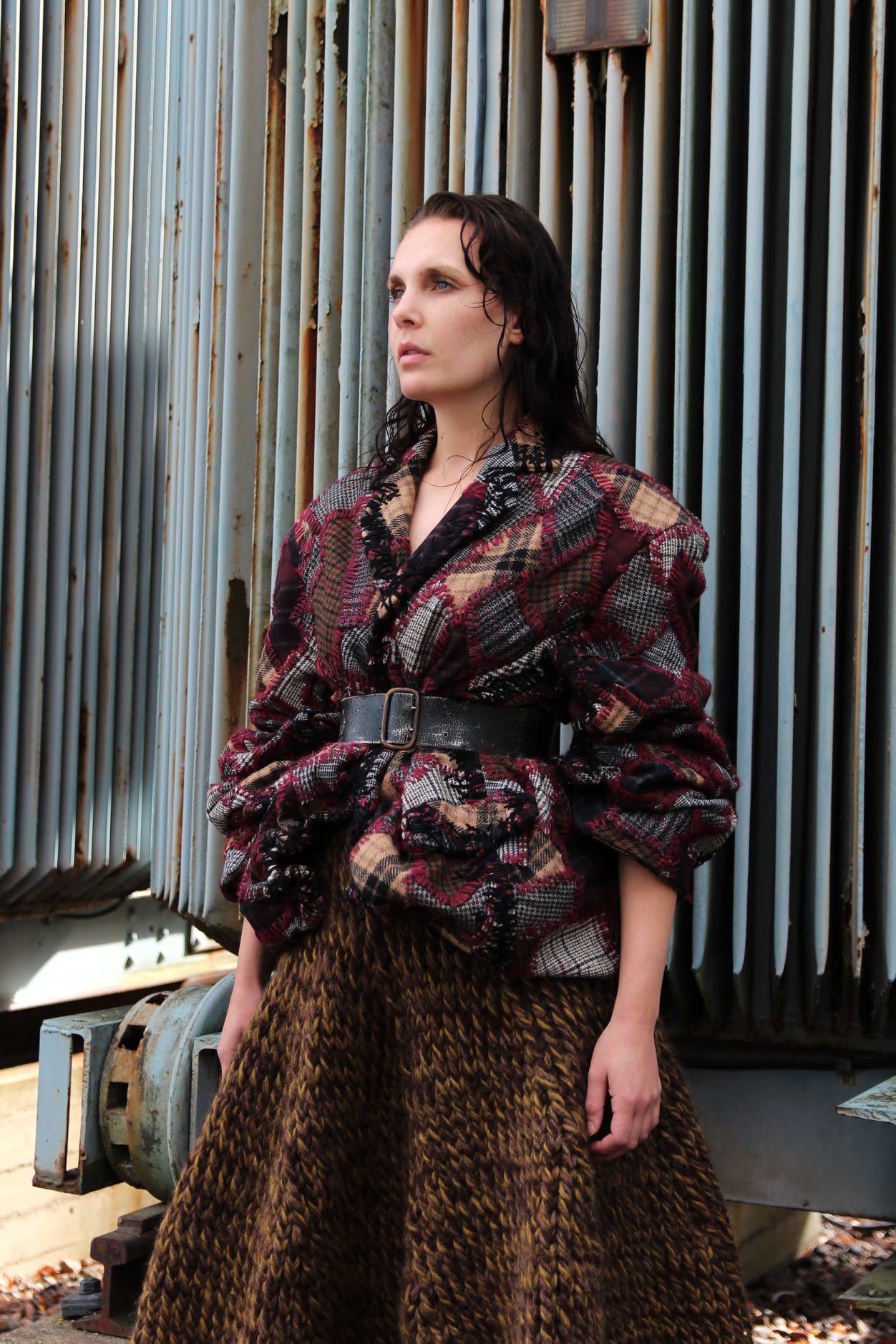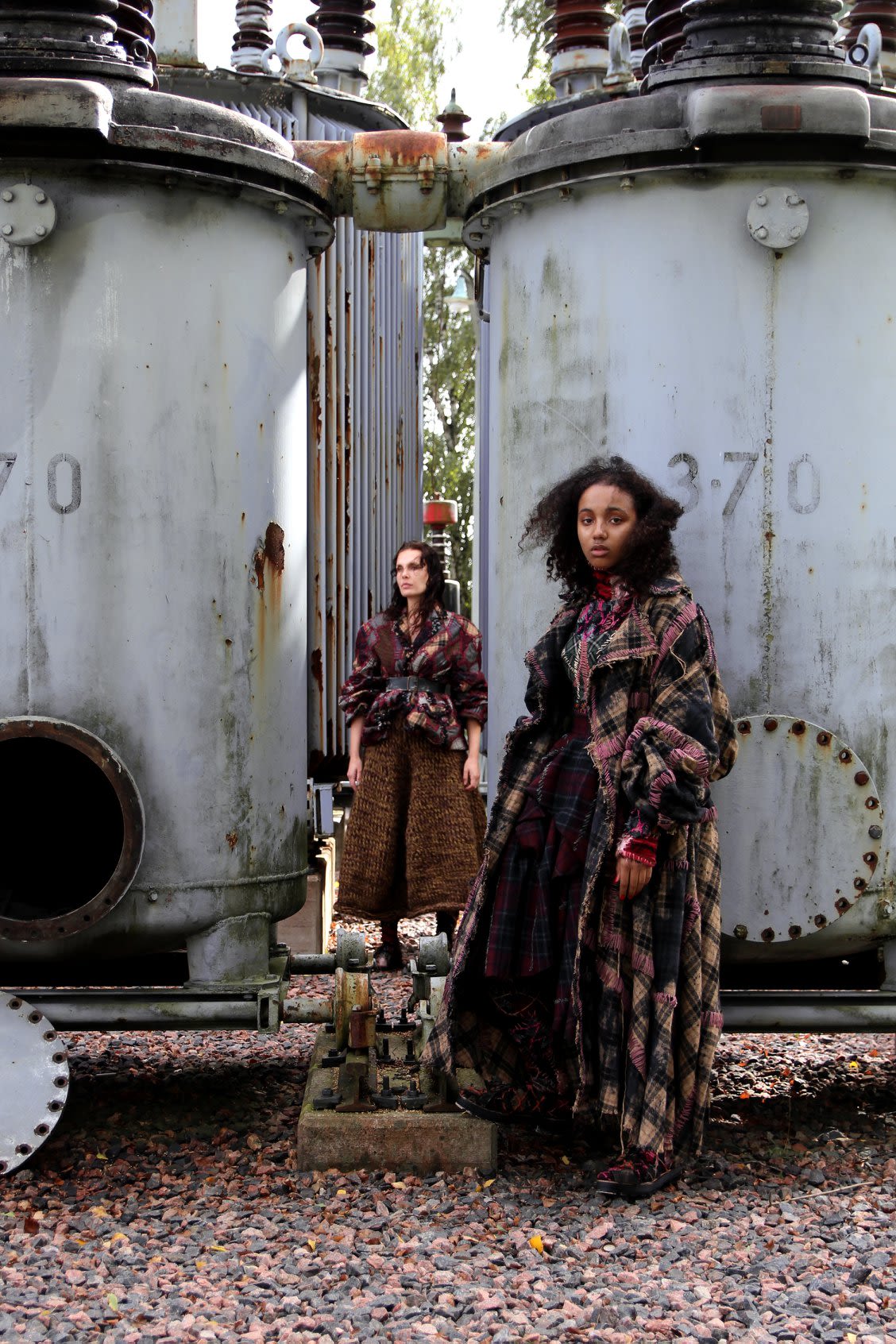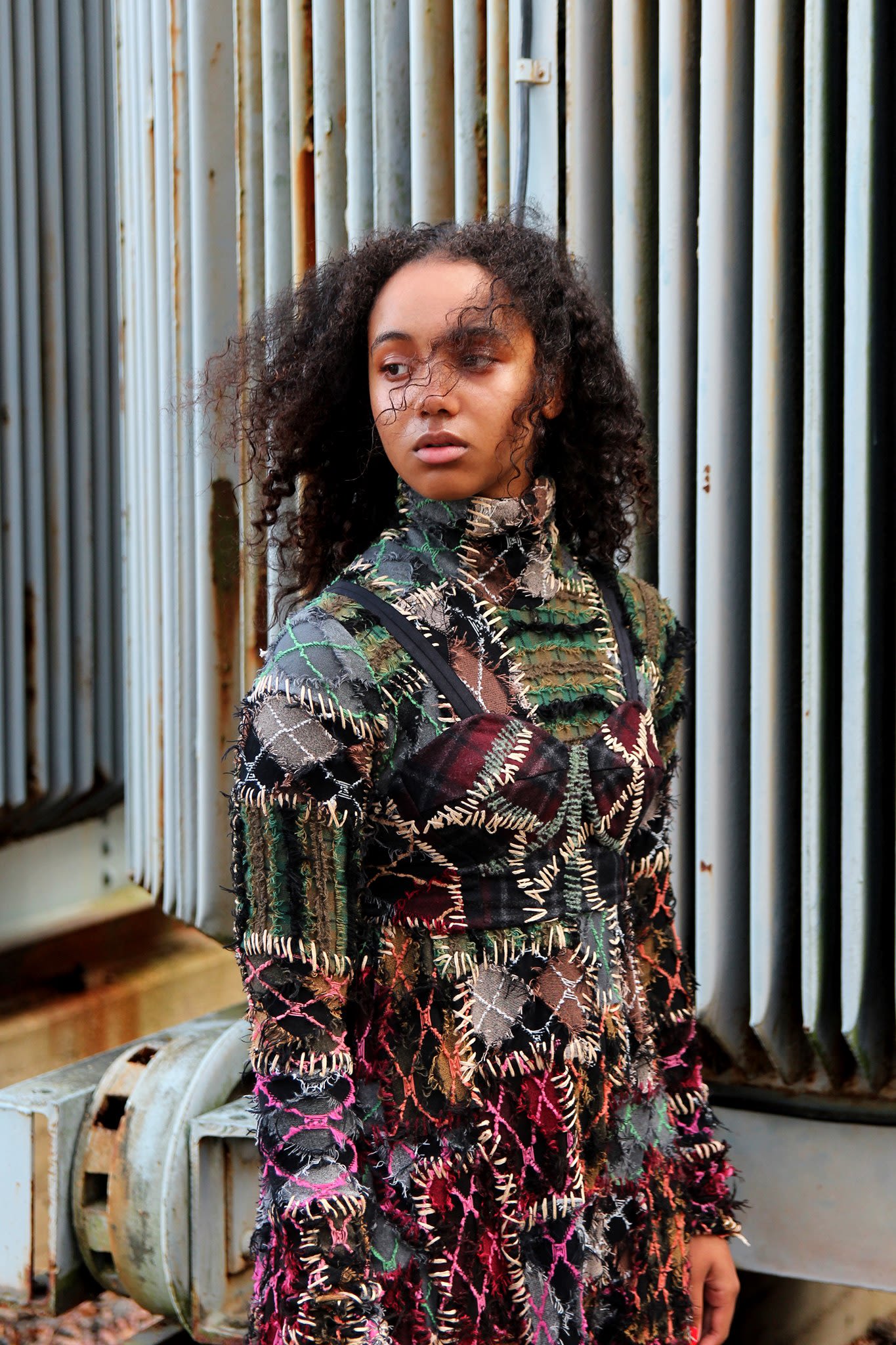 Fashion is dialogue
Fashion cannot emerge from a vacuum. It is always being created in the intersection of time, culture and society, drawing on a multiplicity of influences and interactions. Fashion reflects our prevailing attitudes and values, including social norms and notions of beauty. Some of these we're aware of, others not so much. "It's interesting how major historic events and shifts have often manifested themselves in the clothes that we wear, but we tend to only see it in hindsight," Vänskä says.
Fashion-as-industry is a relatively new phenomenon. The mass production of everyday clothing first began around the 19th century, as part of the wider industrial revolution. Post-war technical advances speeded up production. From the 1960s onwards, the ready-to-wear business has continued to boom and is now the global mega industry we all know so well.
A tradition for hand-made, made-to-measure clothing has continued to exist alongside this commercial colossus. The designers plying this particular part of the trade are known for their unique creations that are more art than garment. It is this heritage that gave rise to the strictly hierarchical French fashion system, the pinnacle of which is today's haute couture. In France, couture has traditionally reflected upper-class tastes and preferences and relied on the constant demand for highly-skilled craftsmanship and luxury products. The upper classes have worn couture for centuries. And yet in the past few decades, thanks to celebrity culture, it has again emerged into unprecedented prominence. Runway looks created by the big fashion houses are watched avidly, with cheap copies quickly churned out for the high street market.
Haute couture designs are hand and tailormade, unique pieces that share a common theme. They are not intended for mass production, however.
"The collections are the fashion industry's internal dialogue. They are masterpieces that have required hundreds of hours of work. They are also a means to exploring a whole range of questions and issues, abstract thoughts materialised as clothing. When a fashion house presents a collection, they are contributing something new to that dialogue," Annamari Vänskä explains. They can also be used to demonstrate wonderful craftsmanship, technical prowess and a profound understanding of materials, and they are always a vehicle for experimentation.
So couture catwalk shows are a launchpad for bold new ideas, but they convey these ideas not through words but through an altogether more idiosyncratic medium: through a series of three-dimensional, wearable, moving entities. What sort of themes have the designers covered recently? "A lot of designers right now are pre-occupied with really fundamental issues of humanity as well as diversity and non-discrimination. There's a lot of exploration around how otherness is represented within fashion too," Vänskä says.
"Sustainability and craftmanship are quintessential elements of haute couture, and these elements have been emphasized in recent years. Sustainability is a given for young designers. Their approach is highly conceptual, and a lot of very careful thought goes into designing not just the products but the production processes too. What makes an idea stand the test of time? What are the best materials and production methods? Where are the clothes made and under what conditions? These are some of the questions they're asking. It's important that every aspect of sustainability is accounted for. Values are the best way to generate more value for all. Change is definitely happening, and we encourage critical thinking among our students."
It is those that truly understand fashion, its logic and structure, that are best placed to challenge the industry. Change happens from within, after all.
Venla Elonsalo examines the emotional relationship between a soft toy and a person. She has utilized 3D modeling, digital pattern making and traditional methods of making teddy bears to make her collection. She made it to the 2021 Hyères fashion competition finalists.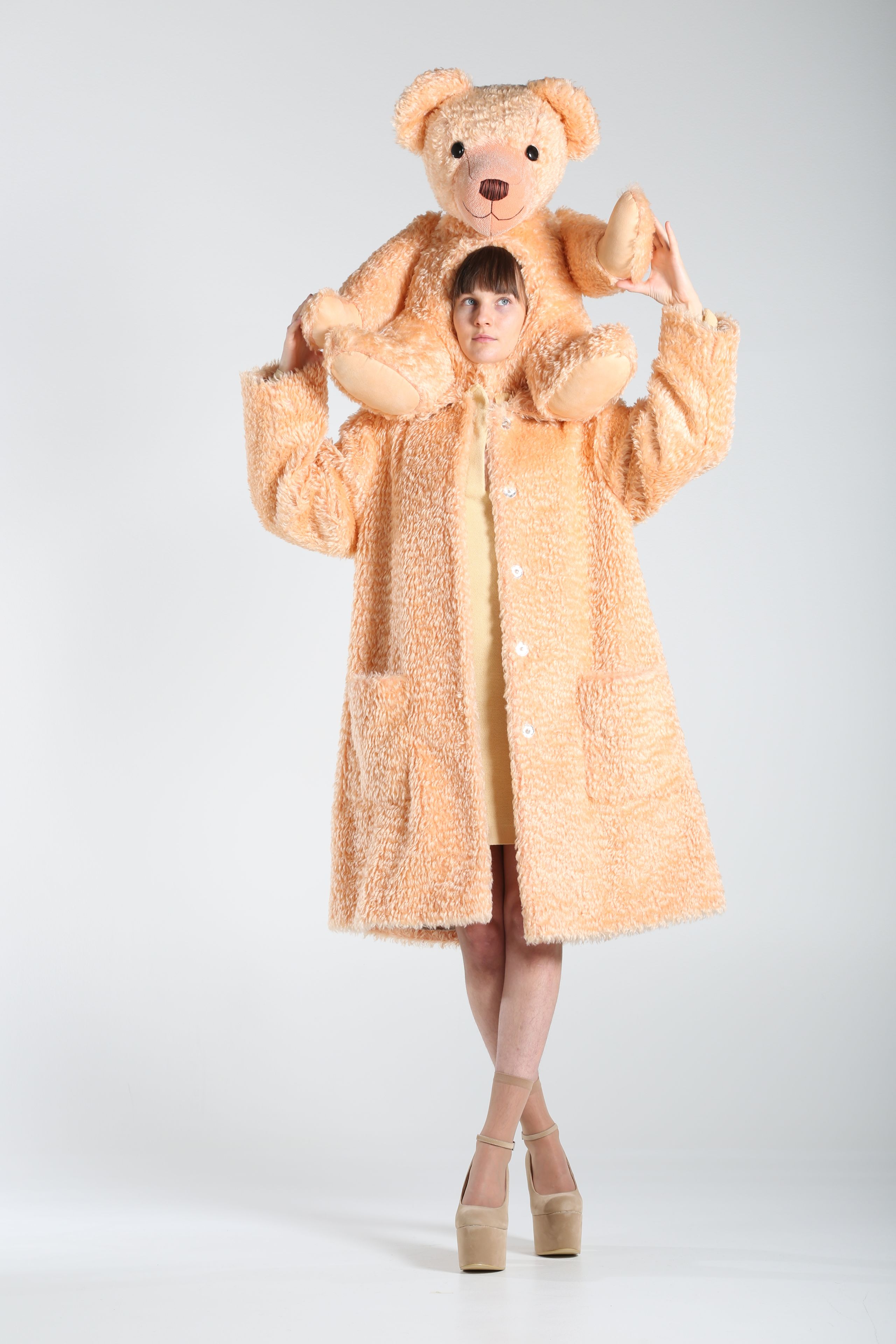 Fashion crossing boundaries
Art and fashion have always sustained and inspired one another. Today, the boundary between them is more porous than ever. Stunning and experimental, haute couture easily passes for modern art. Street fashion represents living, breathing, urban visual culture. Young designers combine elements like music, art and gaming as well as influences from different sub-cultures and their favourite brands to create fashion. The result? Exciting and interesting new culture.
"Fashion exists in the grey area between art and commercial activity," Annamari Vänskä points out. "When we talk about fashion, it's a bit like discussing photography or graphic design – it's where unique meets mass production. These different genres have been blending into one another for a long time. Fashion is finally museum-worthy, and, conversely, the more traditional forms of high art are now keen to break free from their institutional confines. Fashion has always been multidimensional, of the moment, leading the way. My own take is that these distinctions between disciplines, between art and not-art, are irrelevant, what matters is the context."
Fashion is a true hybrid, inextricably linked to the society that surrounds it, always observing it with a curious gaze. It looks forward to the future, manifests change. It is a fabulous space for culture and creativity, where anything is possible.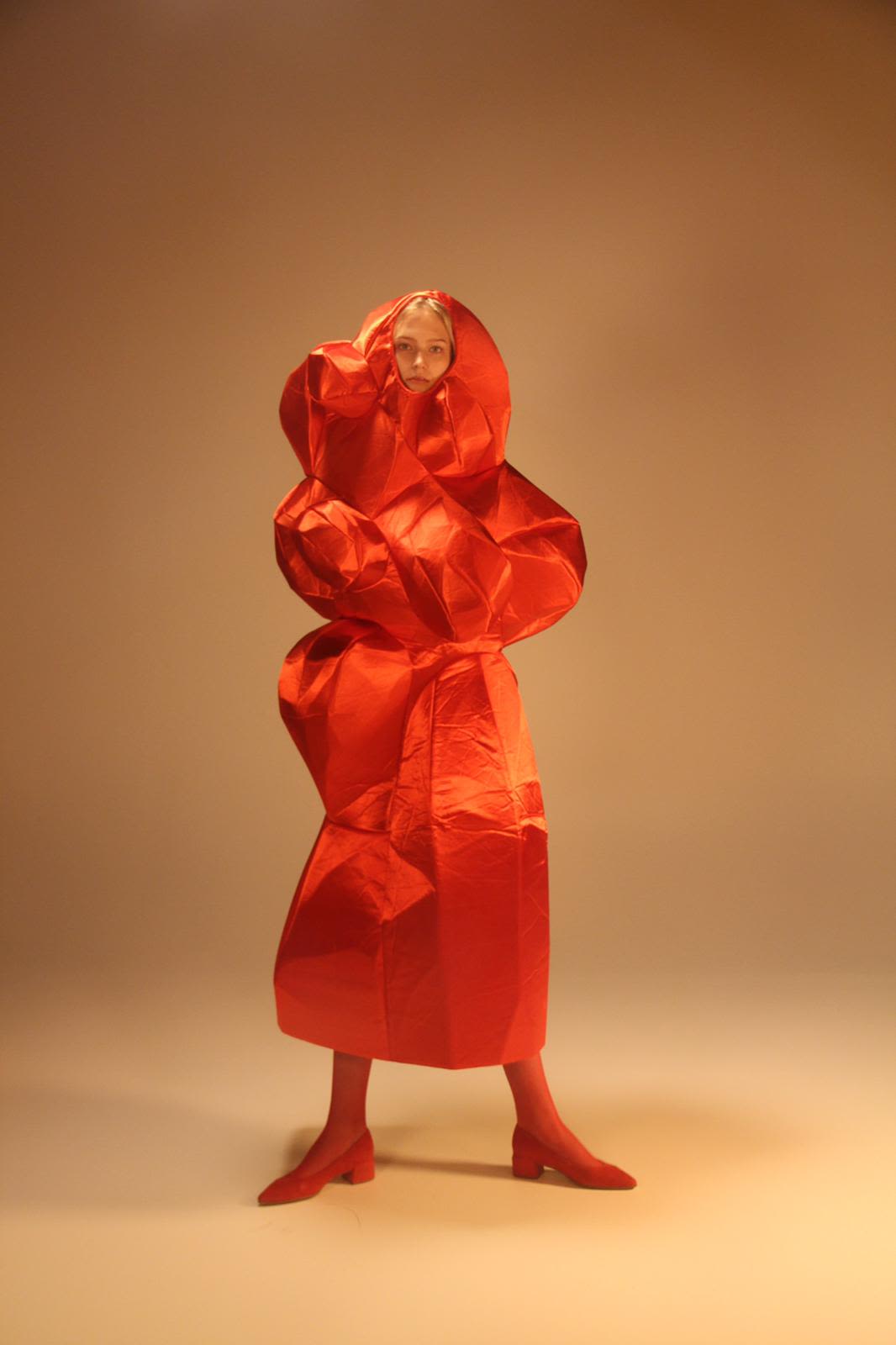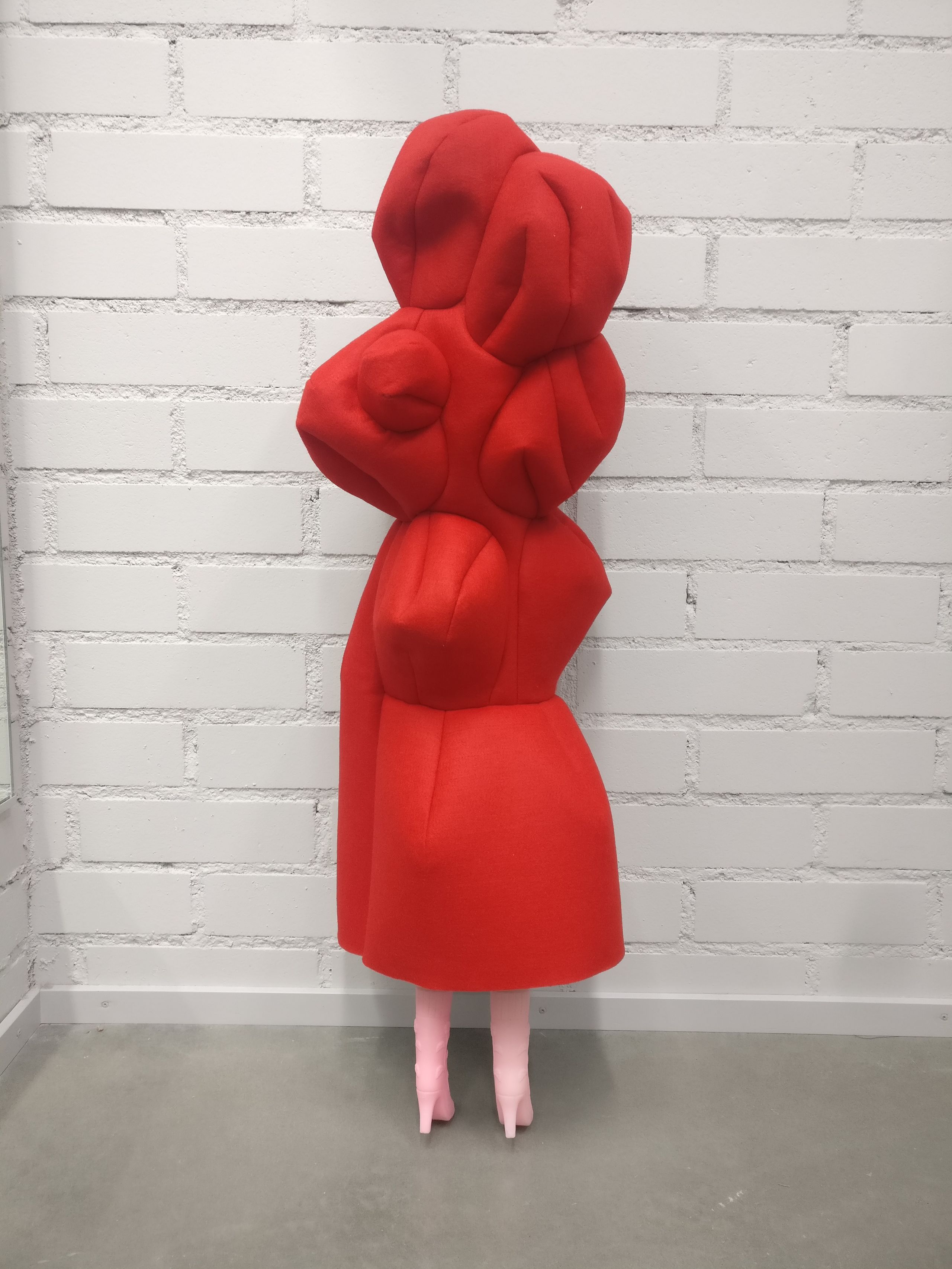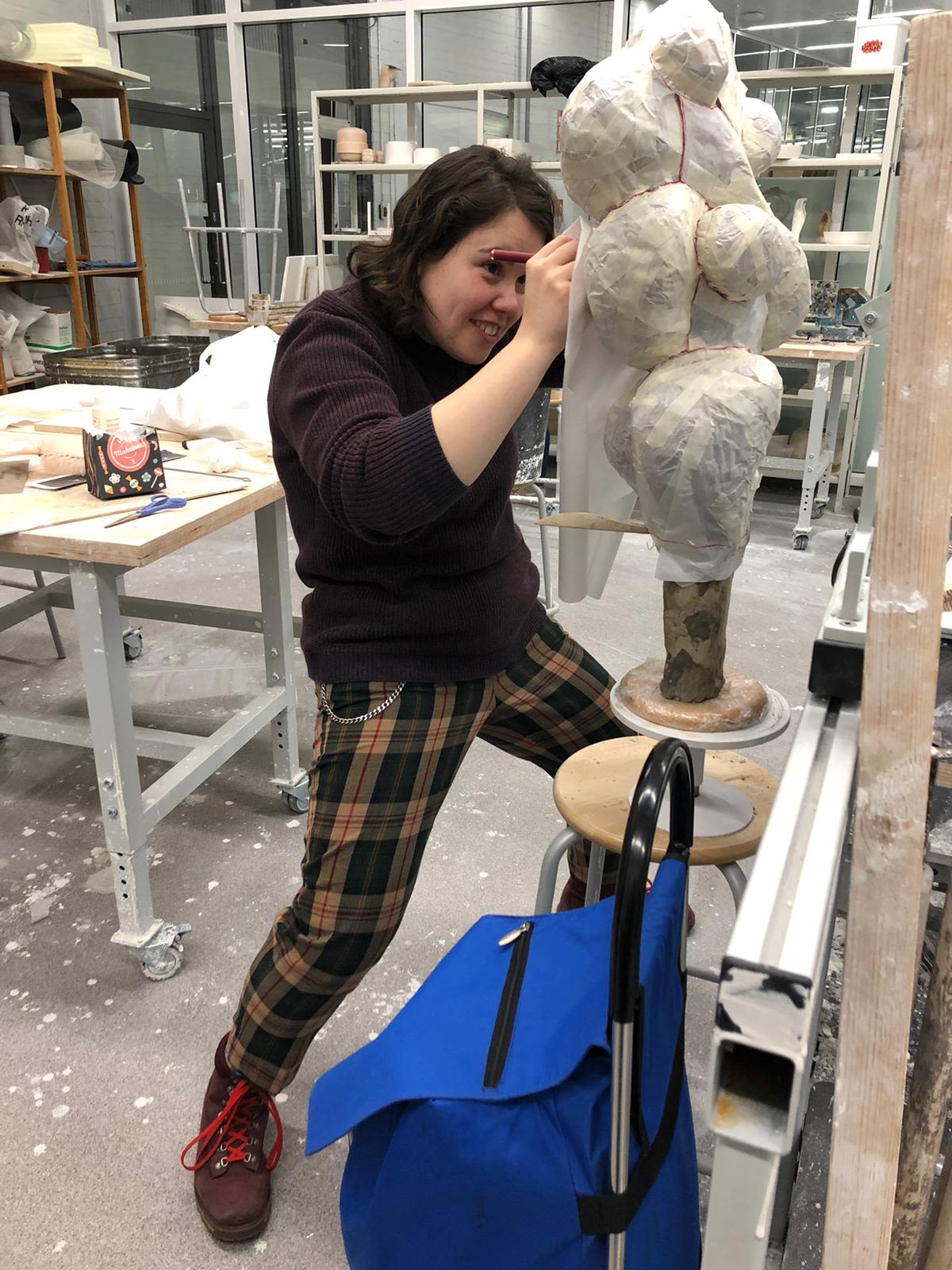 Wearable Sculptures
In her collection Wearable Sculptures, Amina Saada centres on finding new techniques and shapes. Her interpretation of fashion could be a sculpture or a garment in its essence. You can find bumps and warped shapes in many surprising places in the garments, and thus her collection is a blend of the ugly and the beautiful. She's designing 'ugly brides' that make people think about our ever-changing beauty norms. Amina Saada was awarded the Designers' Nest Exhibition Prize 2020 and Red Bride was featured in an outdoor exhibition in front of the Designmuseum Danmark.
Photo: Alexander Höllsberg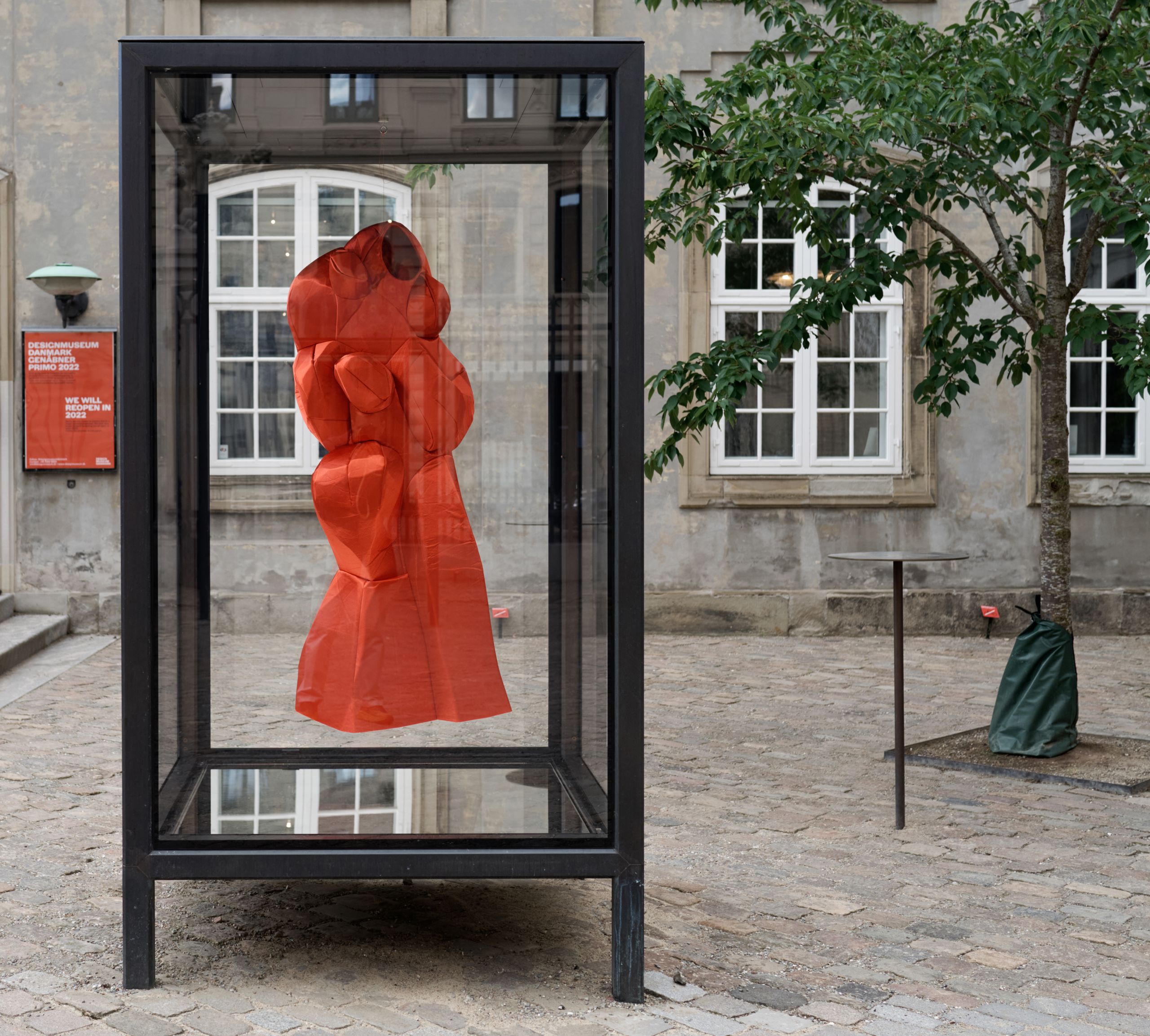 Self-Assembly
In response to a lack of transparency and sustainability in the global apparel industry, Matti Liimatainen has created a range of garments that wearers themselves assemble by hand. His Self-Assembly clothing label makes garments with special seams that can be assembled by hand, without the need for a sewing machine. The garments are delivered in kits with instructions that walk the wearer through the assembly process.
Photo andvideo: Matti Liimatainen / Self-Assembly
Aalto Fashion
At Aalto University, we have established ourselves as a key player in the global fashion, clothing and textiles sectors. Not only are our graduates routinely hired by some of the world's leading fashion houses, they also perform well in some of the most high profile fashion industry competitions, and many go on to establish their own international brands. Aalto Fashion is a byword for originality and vision, and we have a reputation for producing exceptional quality.
At Aalto, we train fashion professionals with a comprehensive understanding of the industry. Thanks to their thorough knowledge of materials and textiles, our students are ideally placed to create new, unique fabrics. They are also familiar with the latest manufacturing technologies – with a full range of machinery and equipment available in-house, our students have the opportunity to develop an expert understanding of every aspect of the production process. Understanding how the industry really works means you can challenge it too. We encourage our students to develop their own vision and to pursue their own cohesive and distinct visual identity. The collections they create and the new ideas they generate are an important contribution to the wider fashion industry conversation, and their work is always based on carefully considered and clearly articulated values.
We are proud to offer our students not just an excellent learning environment but a great degree of artistic and creative freedom too. Our students are joined on their degree journey by top industry professionals: our teachers are internationally recognised experts in their own right, who challenge our students and guide them through the practical aspects of their degree. One of our key strengths is our commitment to cross-disciplinary working and the new and unexpected synergies it unleashes.
The highlight of our spring term, the Näytös22 fashion showcase, will this year be broadcast online on Thursday, 2 June 2022 at 19:00 (EEST) on aalto.fashion
Designer Leevi Ikäheimo's anatomical knit suit (2020). Photo: Mika Kailes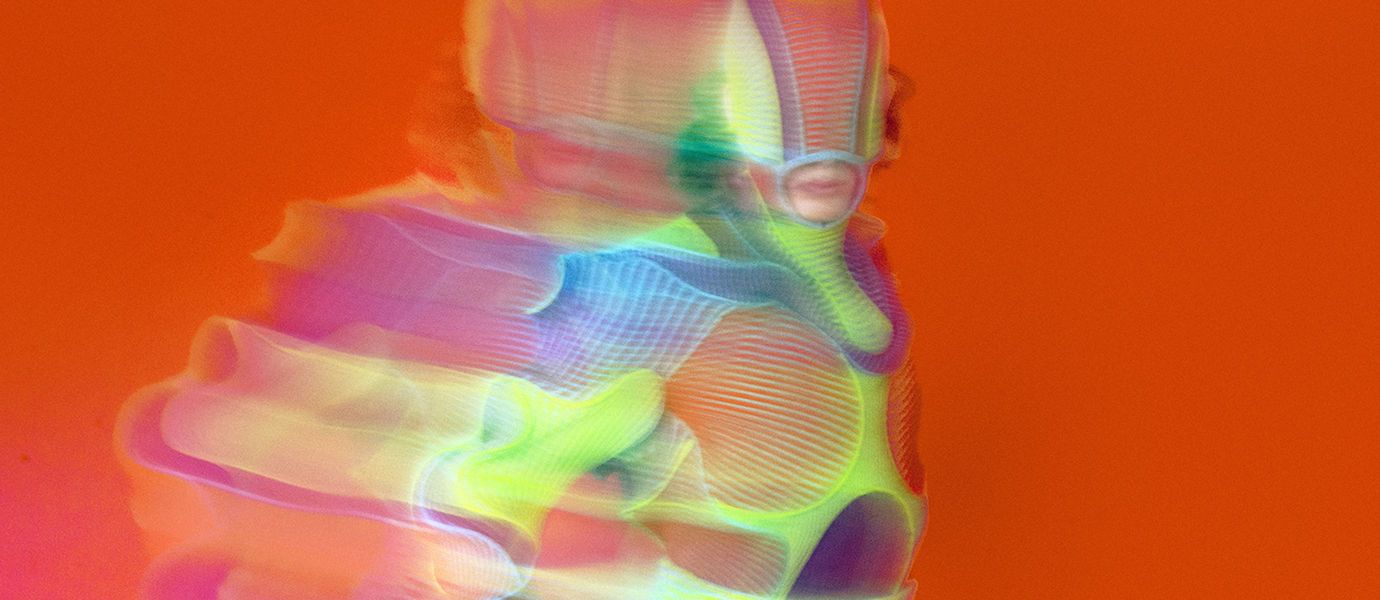 Annamari Vänskä is Adjunct Professor of Fashion Research at Aalto University. Her research focuses on fashion, visual and digital culture and art, particularly on fashion media, fashion advertising, fashion influencers, data-driven fashion and fashion curating.
Twitter: @AnnamariVanska