BETTER TO WEAR
Exhibition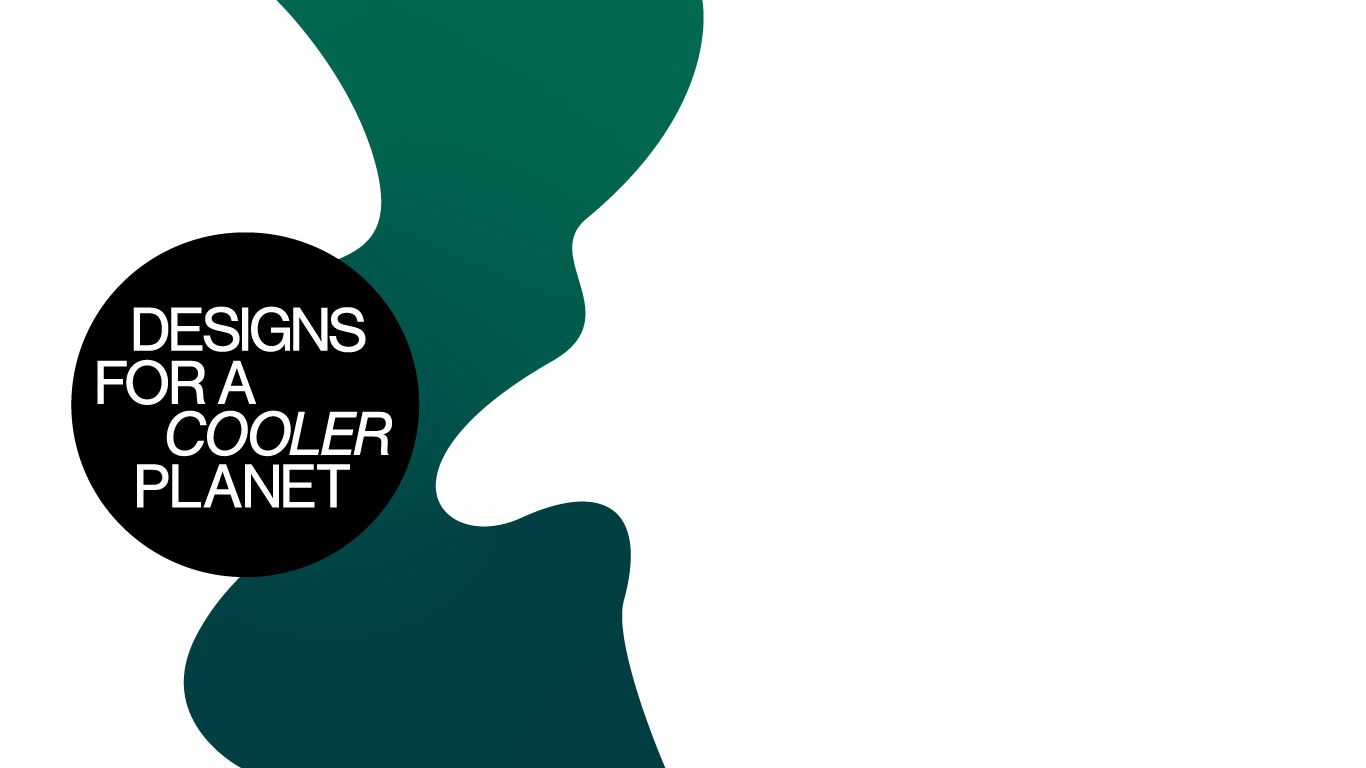 We get dressed each and every day.

Clothes protect us –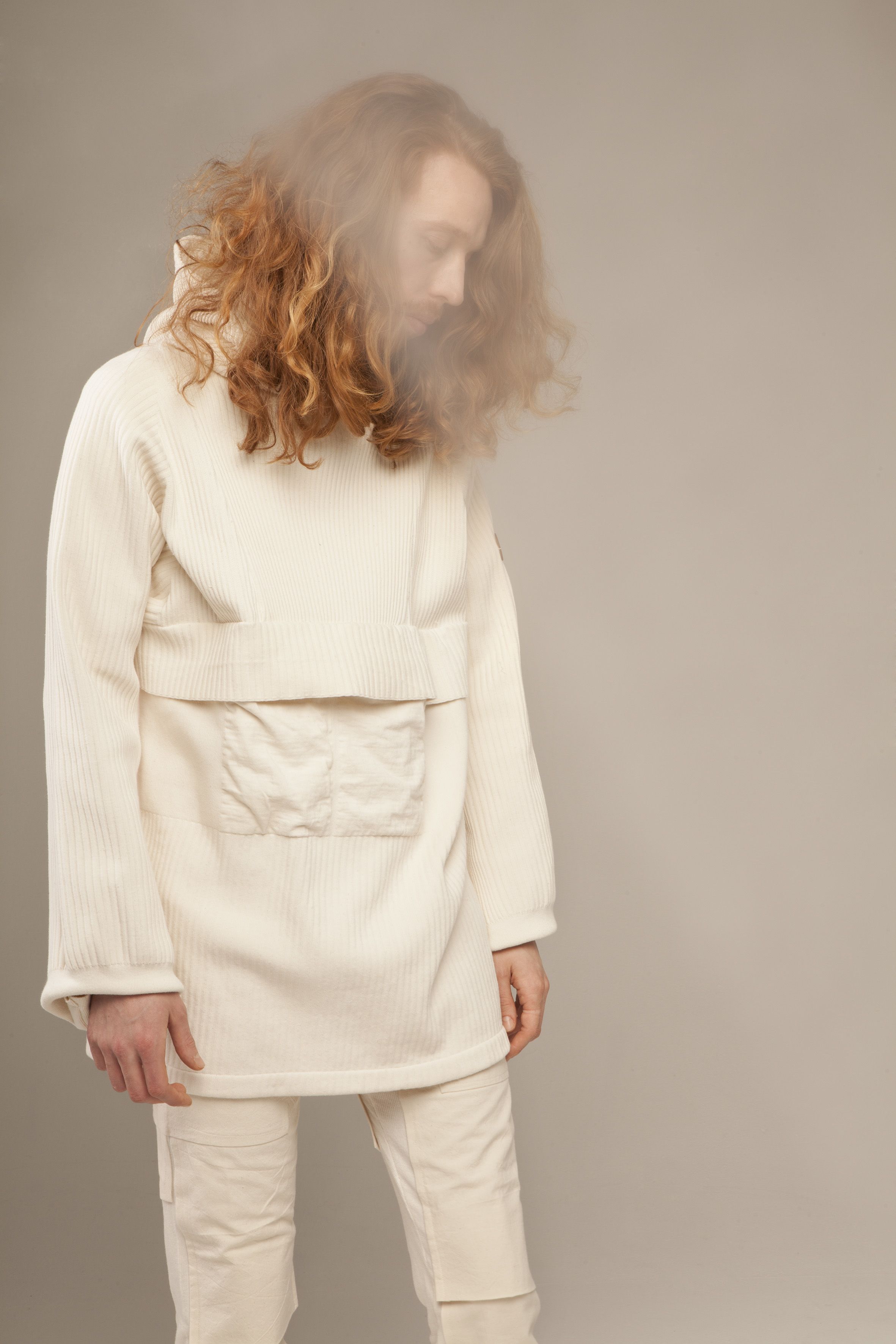 Design: Matilda Tuure, photo: Juho Arvid Helminen
Design: Matilda Tuure, photo: Juho Arvid Helminen
and allow us
to express ourselves.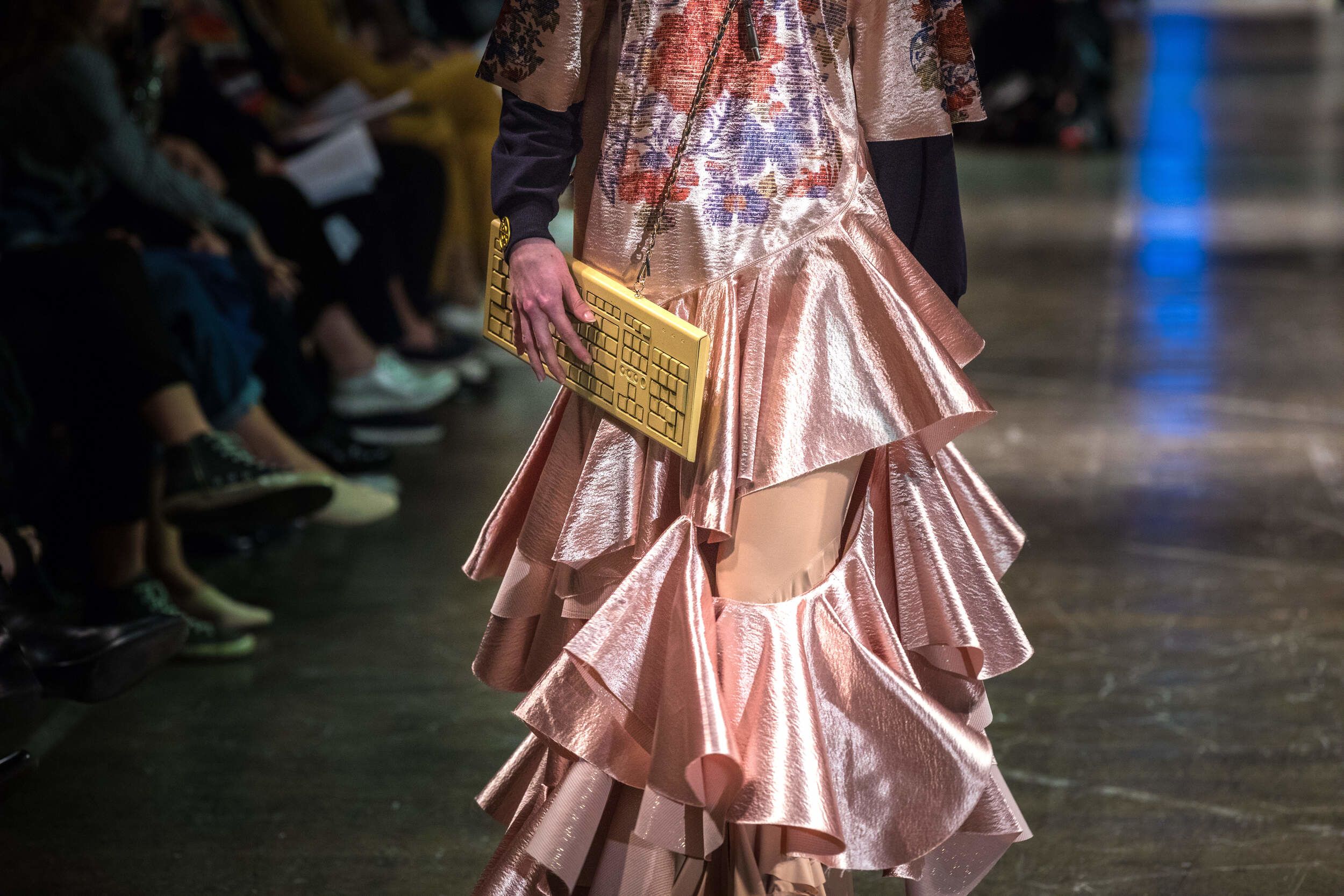 Design: Mo Ziwei Photo: Mikko Raskinen
We can dress better if we redesign the whole textile process from manufacturing to use and recycling.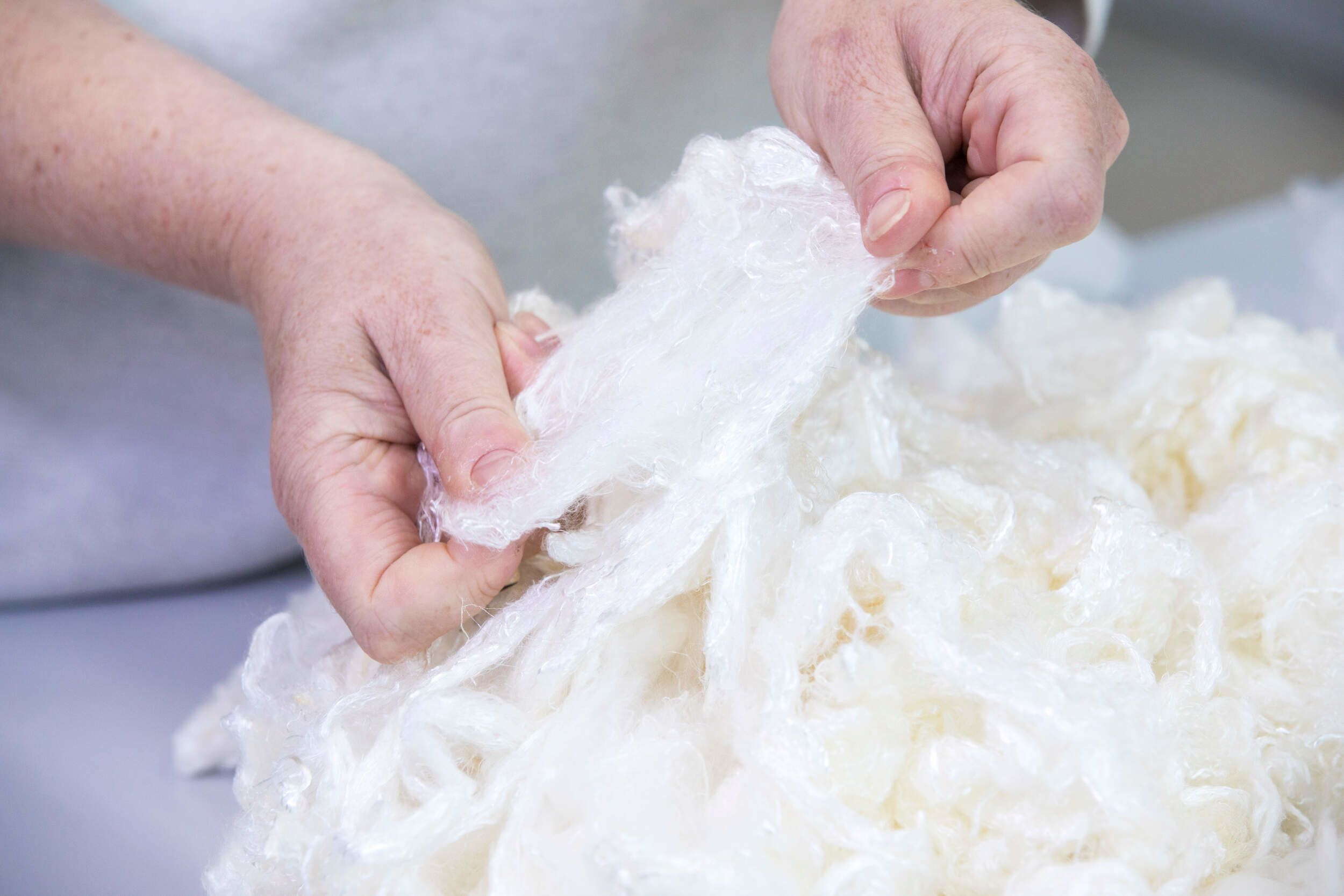 In a year:
100 billion new garments are made, mainly from synthetic fibres and cotton: account for 2% of greenhouse gas emissions.
---
92 million tonnes of waste produced: equal to one garbage truck of textiles every second.  
---
78 trillion litres of water. Cotton is the most water-intensive fibre. Textile treatments and colouring account for 20% of industrial water pollution.
---
98 million tonnes of oil to make synthetic materials like polyester. These fibres cause 35% of ocean microplastics.
---
We make fashion sustainable!
Better to Wear exhibits some ongoing Aalto University projects with an aim to make fashion more planet-friendly and fair.  
---
Take a look at the fascinating experiments on show: luxurious natural colours, the new aesthetics of sustainable dressing, wearable solar cells and much more.
Take a quick virtual tour of the Better to Wear exhibitions.
Väre, Otaniemi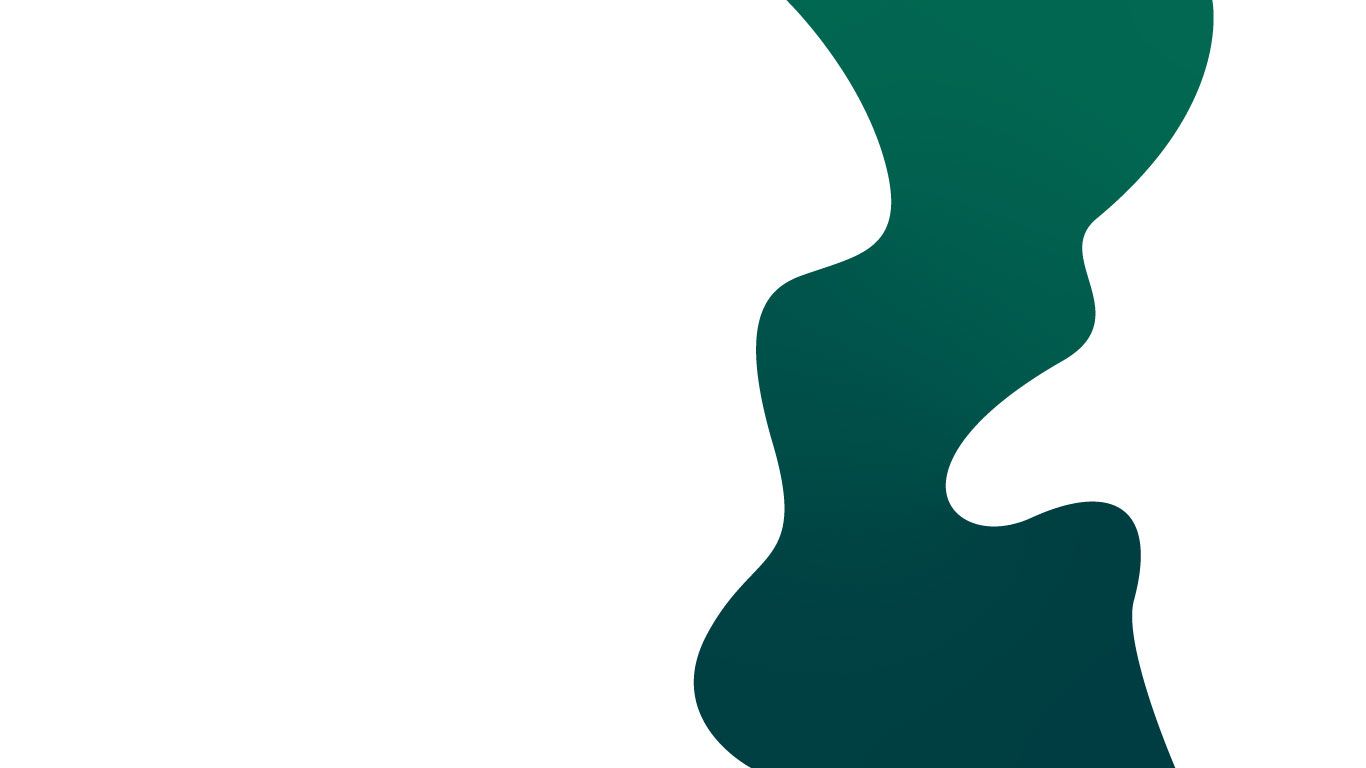 ---
This dress is designed to last
---
Sofia Ilmonen extends the lifetime of clothes with modular design and adjustable size. Identical square-shaped modules can be rearranged endlessly to match current trends. 
---
The vibrant purple colour comes from cochineal bio-dye, used since the time of the Aztecs and Mayans. 
Photos: Juho Huttunen
---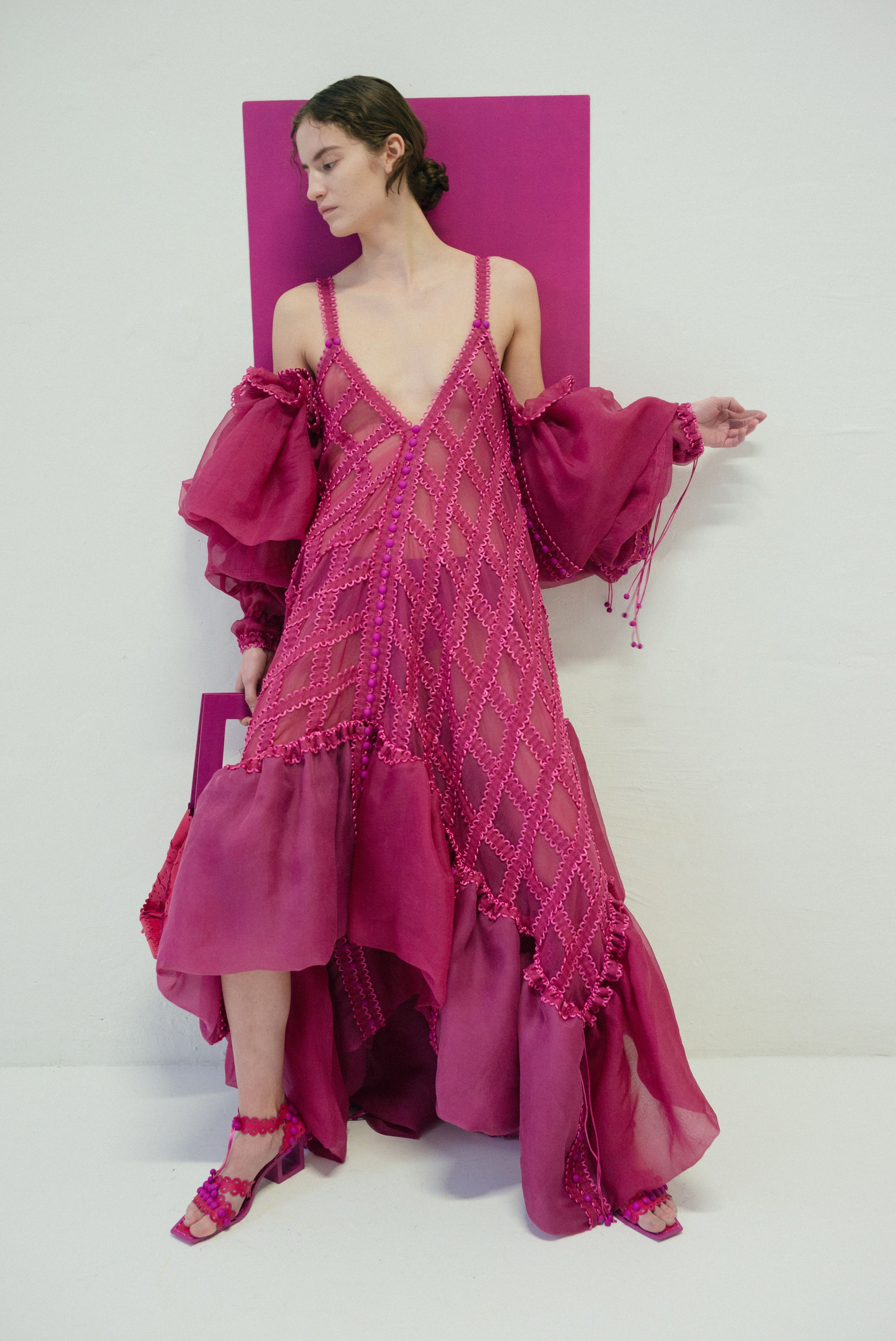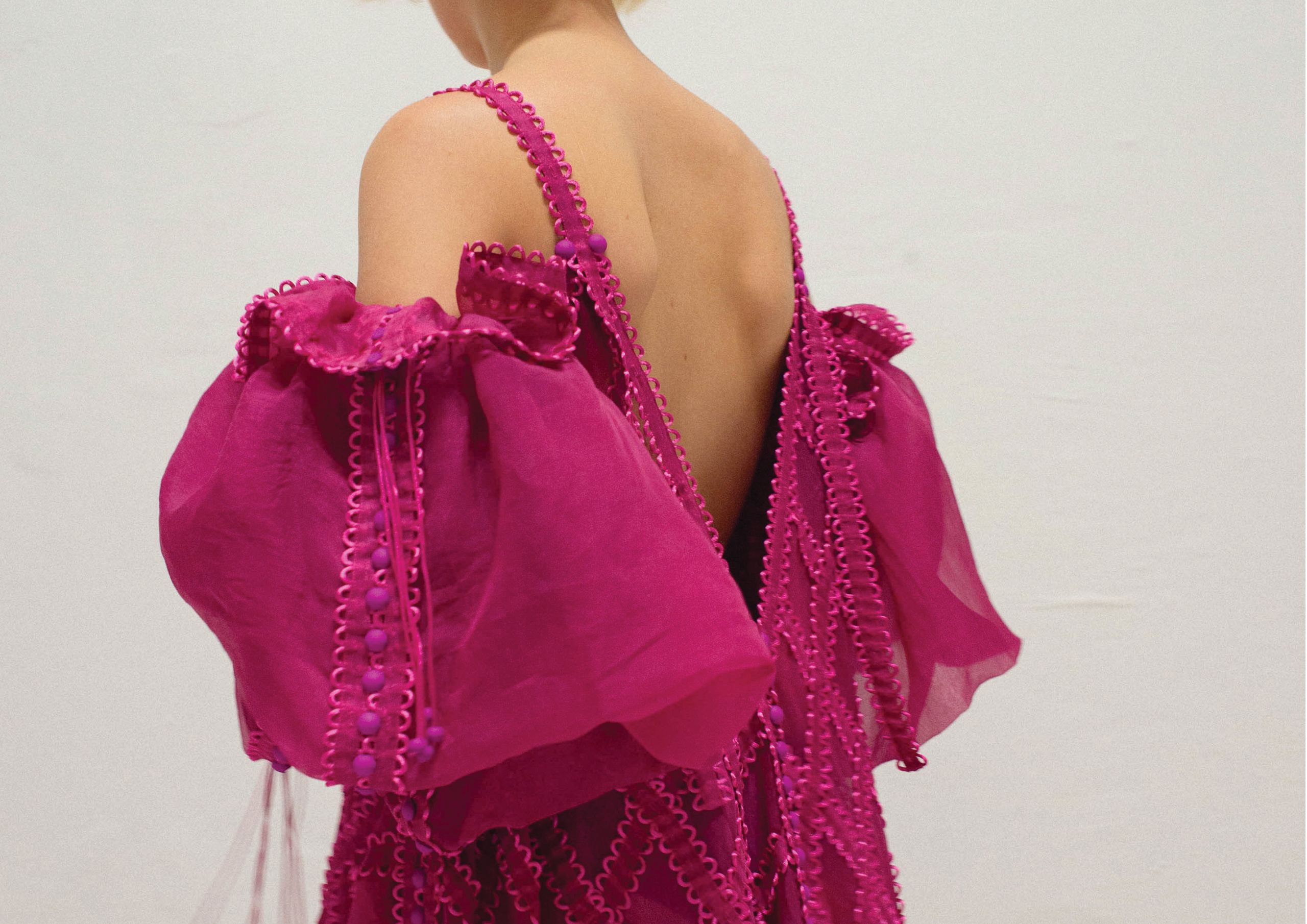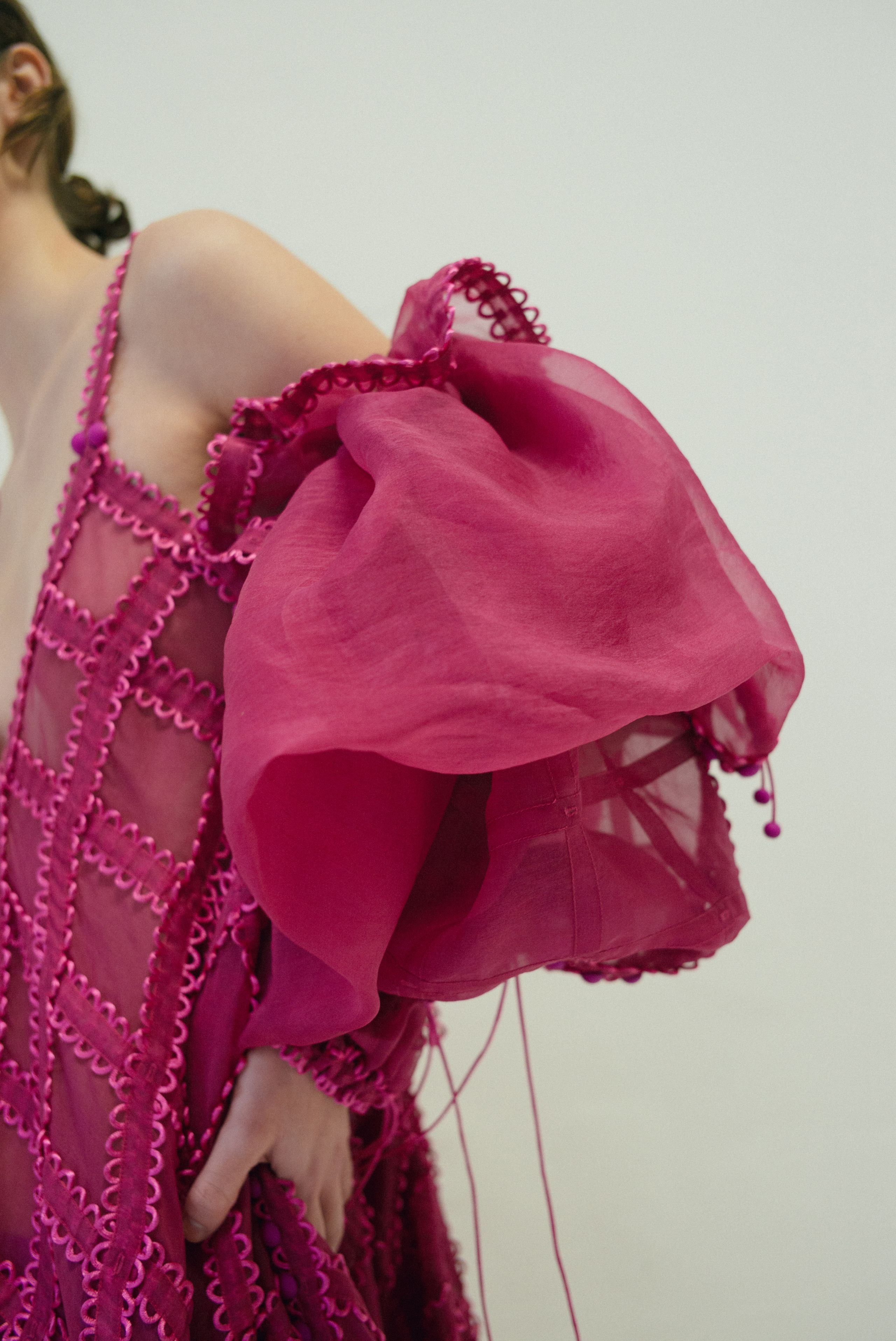 Clothes designed to create no more waste  
Hanna Herva's collection turns old clothes and textile waste into "new", beautiful and unique fashion in skilled hands.
These clothes challenge the mass aesthetics of current fast and uniform fashion.
---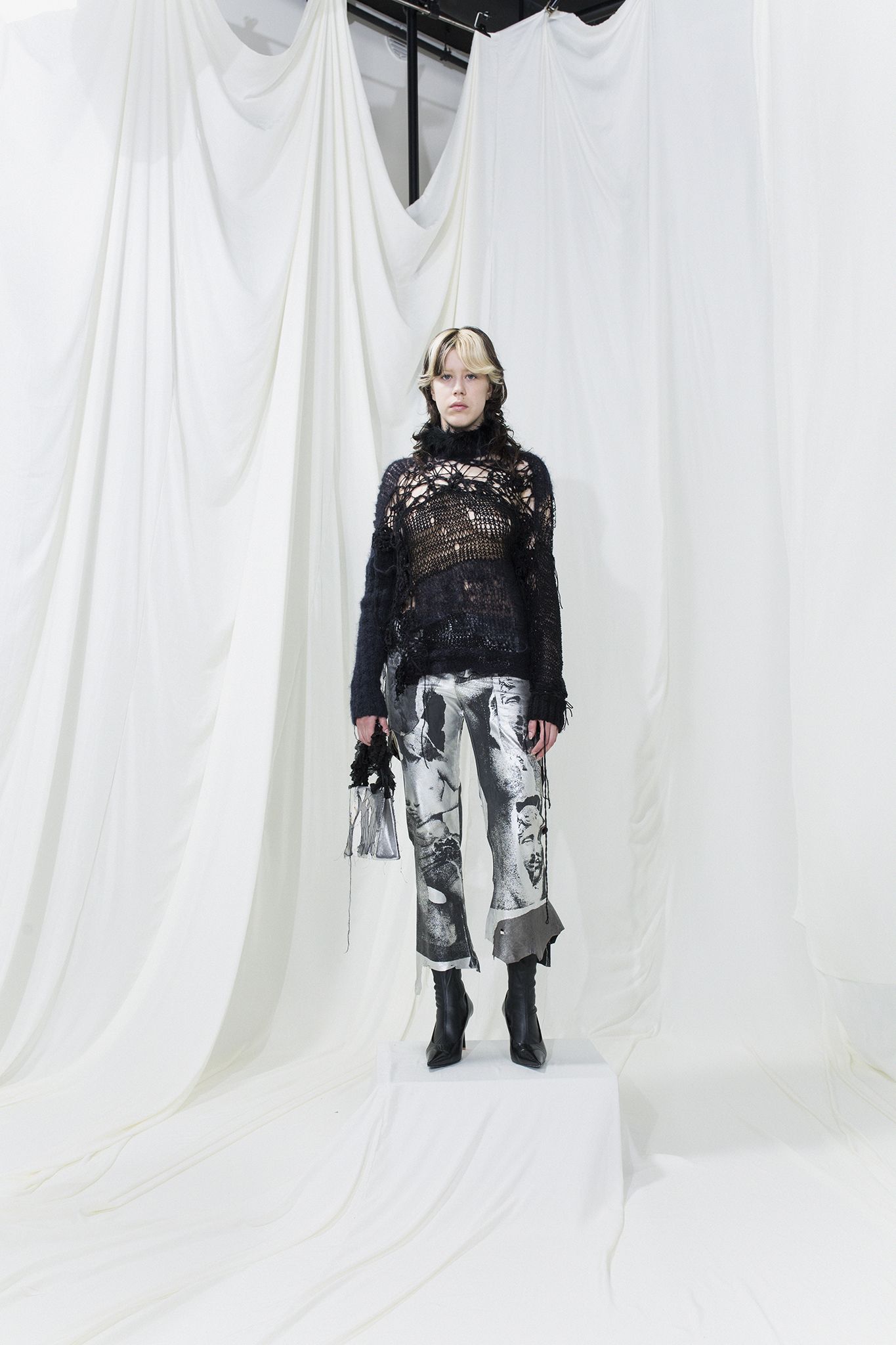 ---
Photos: Sofia Okkonen
---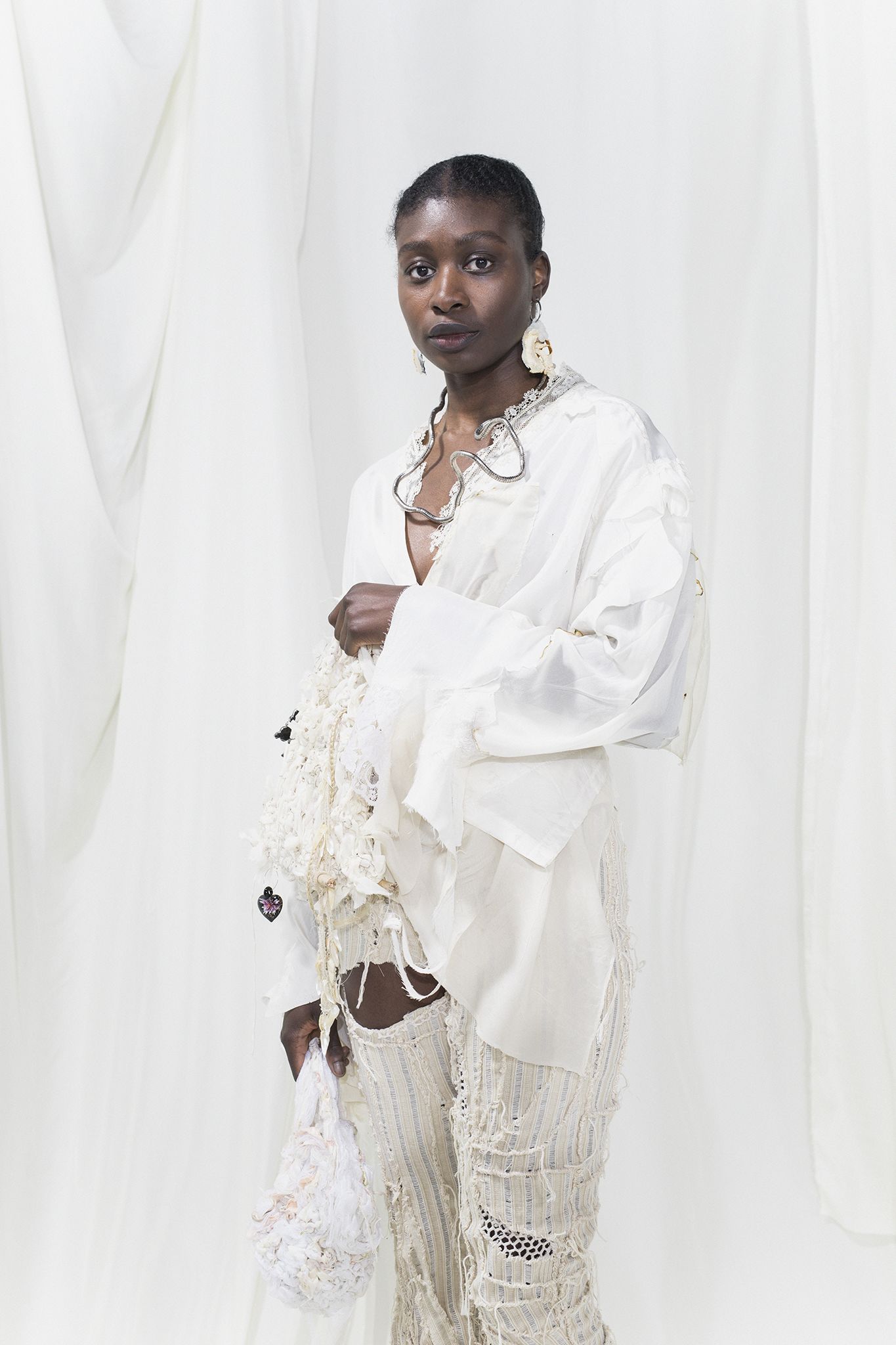 ---
New life for used work wear
These clothes are made of old workwear and reused fibres.
---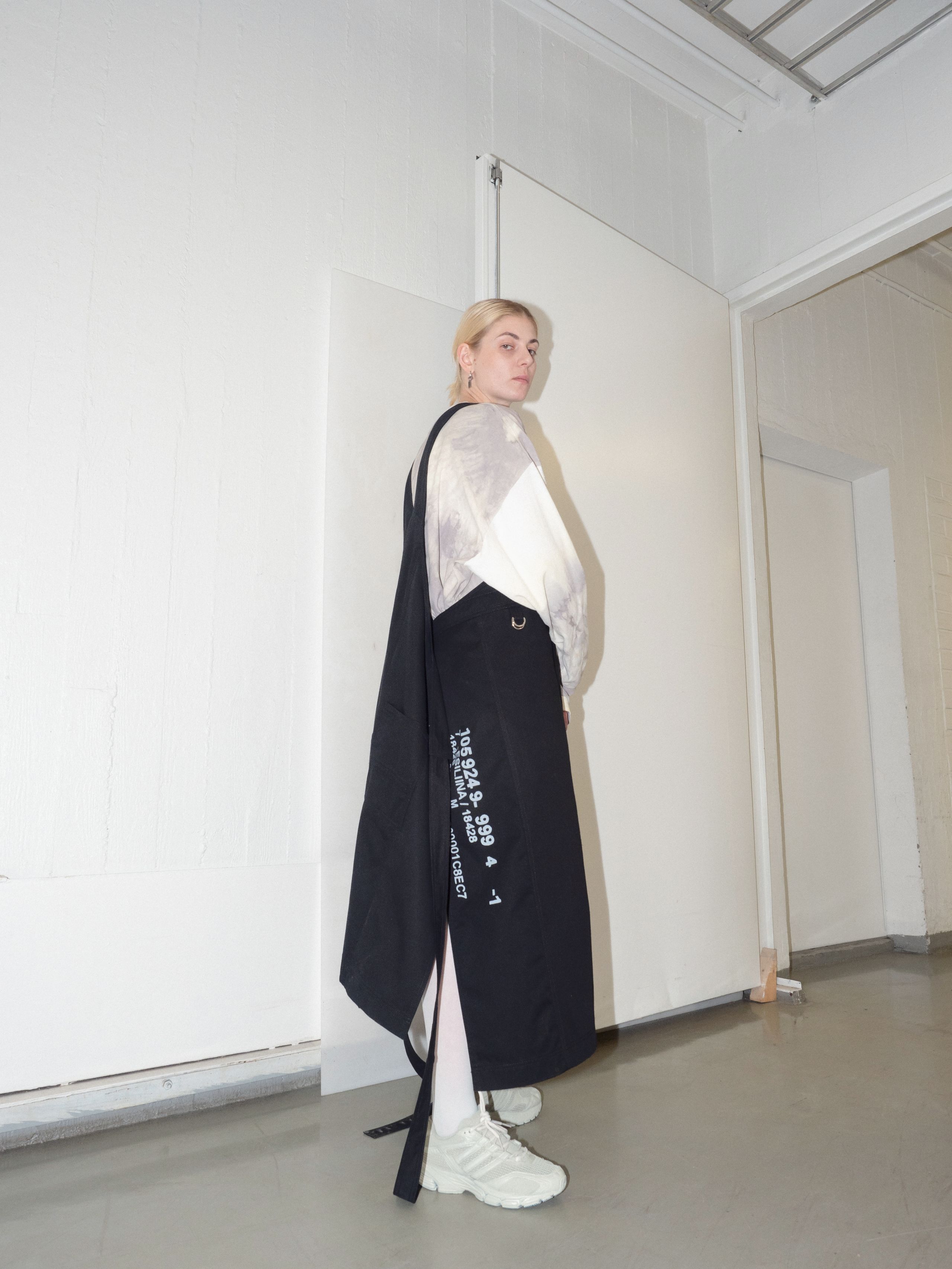 ---
"Futures Prototypes" by Elina Onkinen and Kasia Gorniak of SEE clothing design studio recycles used workwear and hand towels sourced from the Lindström company.
---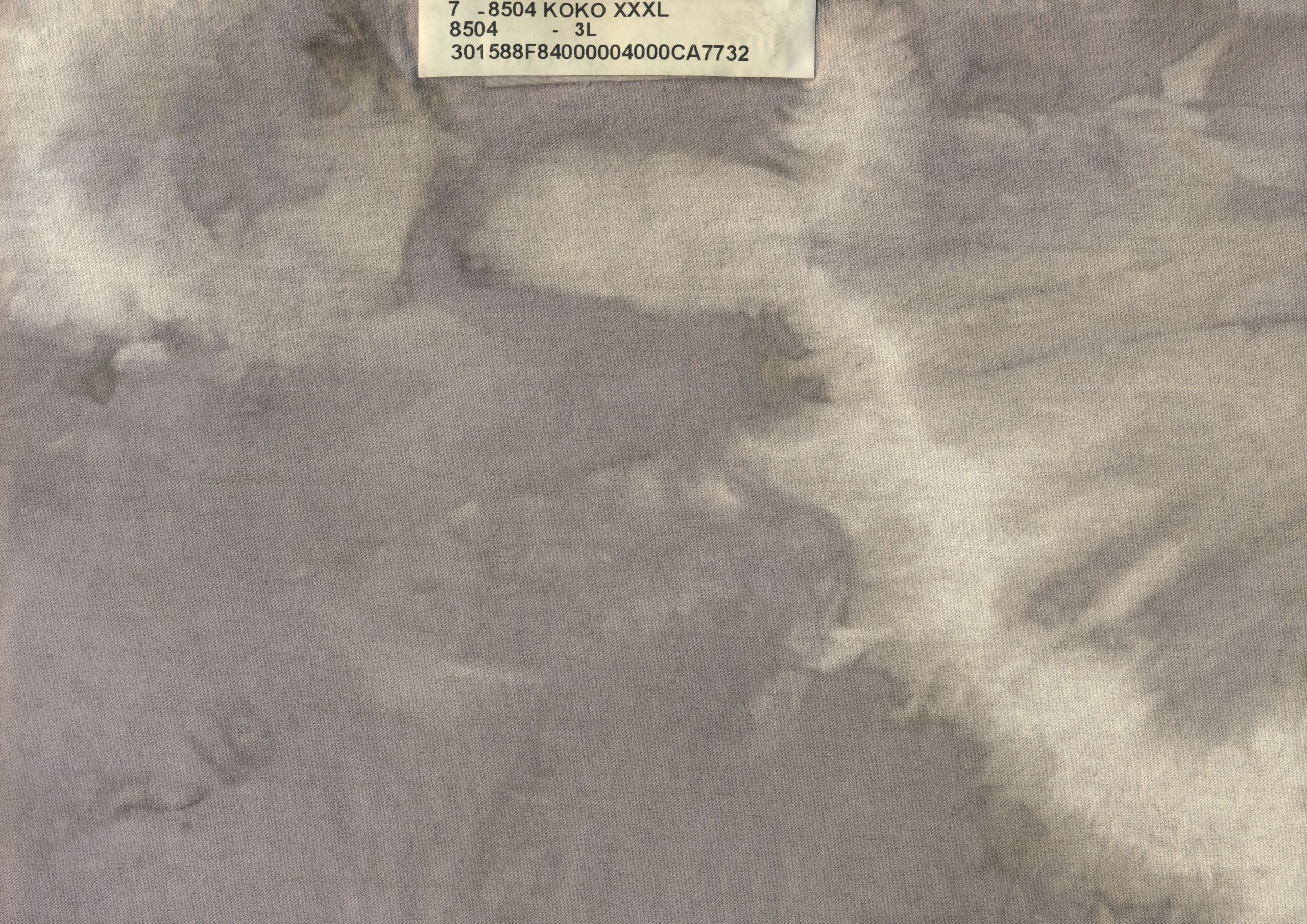 With the Ioncell method, fibres could be recycled not only once, but several times.

The tensile strength of Ioncell fibres is up to 2.5 times more than that of cotton.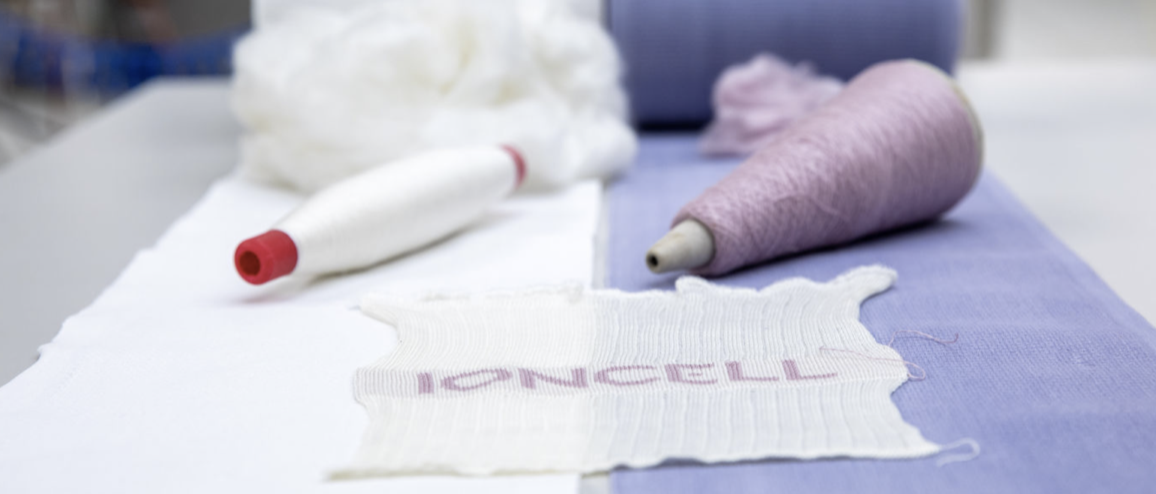 Is clean sustainable?

We wash our clothes too often, on average after every second use.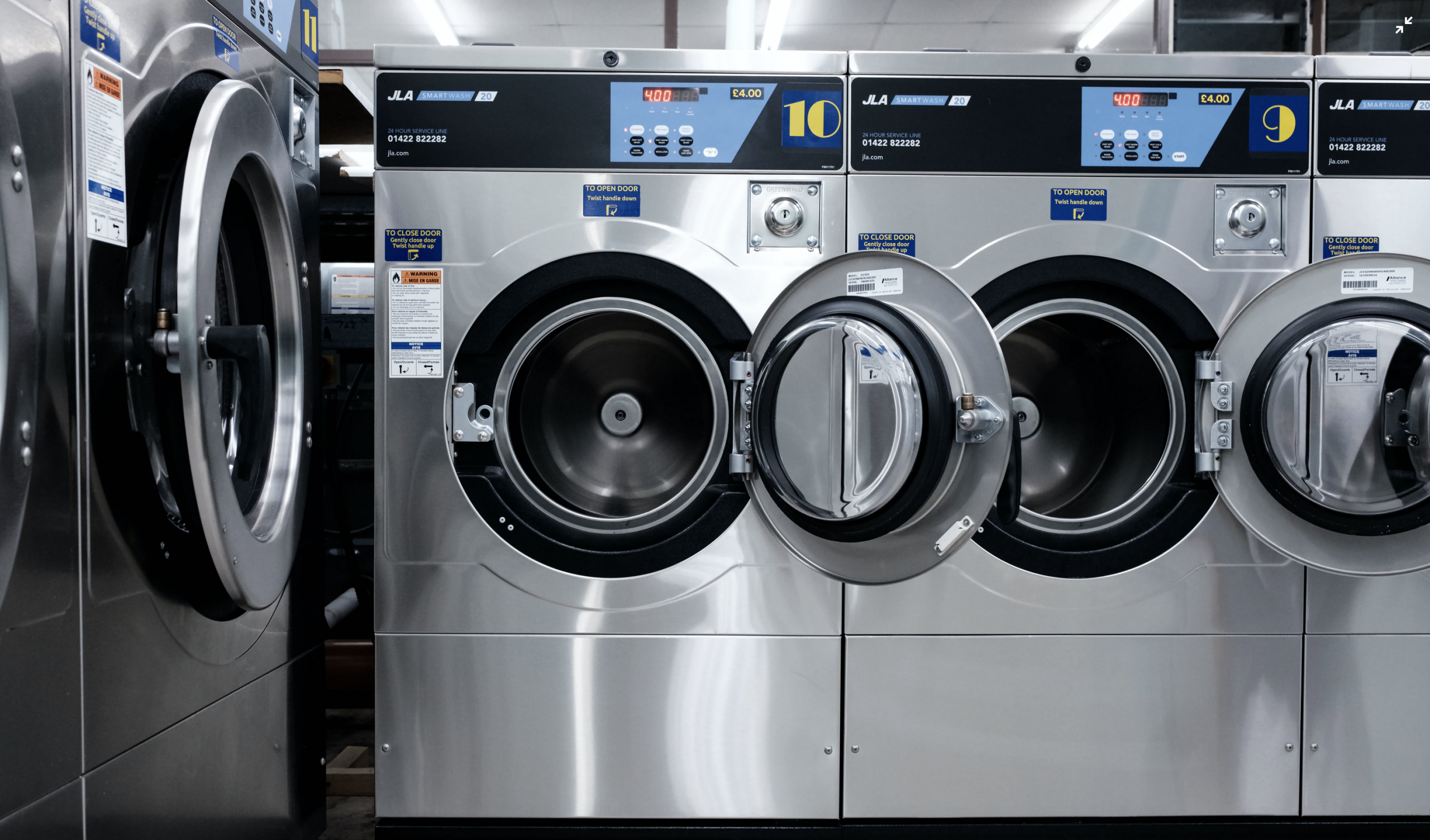 ---
Could you wash your clothes less frequently?
---
Sini Saavala's collection challenges our perception of clean and promotes acceptance of stains.   
---
Washing less often would increase the lifespan of our clothes and reduce their energy and chemical loads.  
Photo: Sofia Okkonen
---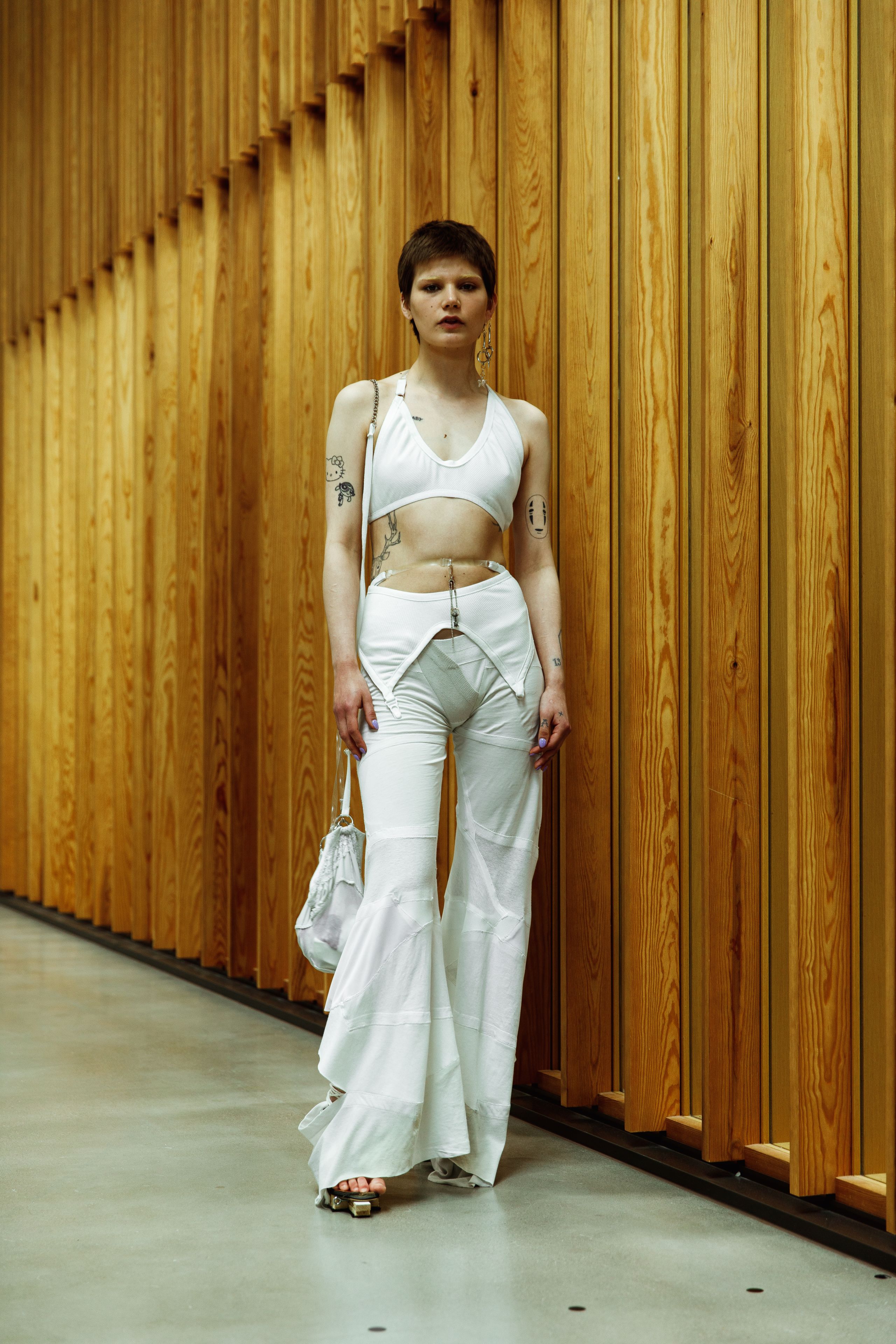 Living colours
Some synthetic textile dyes are toxic for the environment, employees and users, and may end up polluting waterways.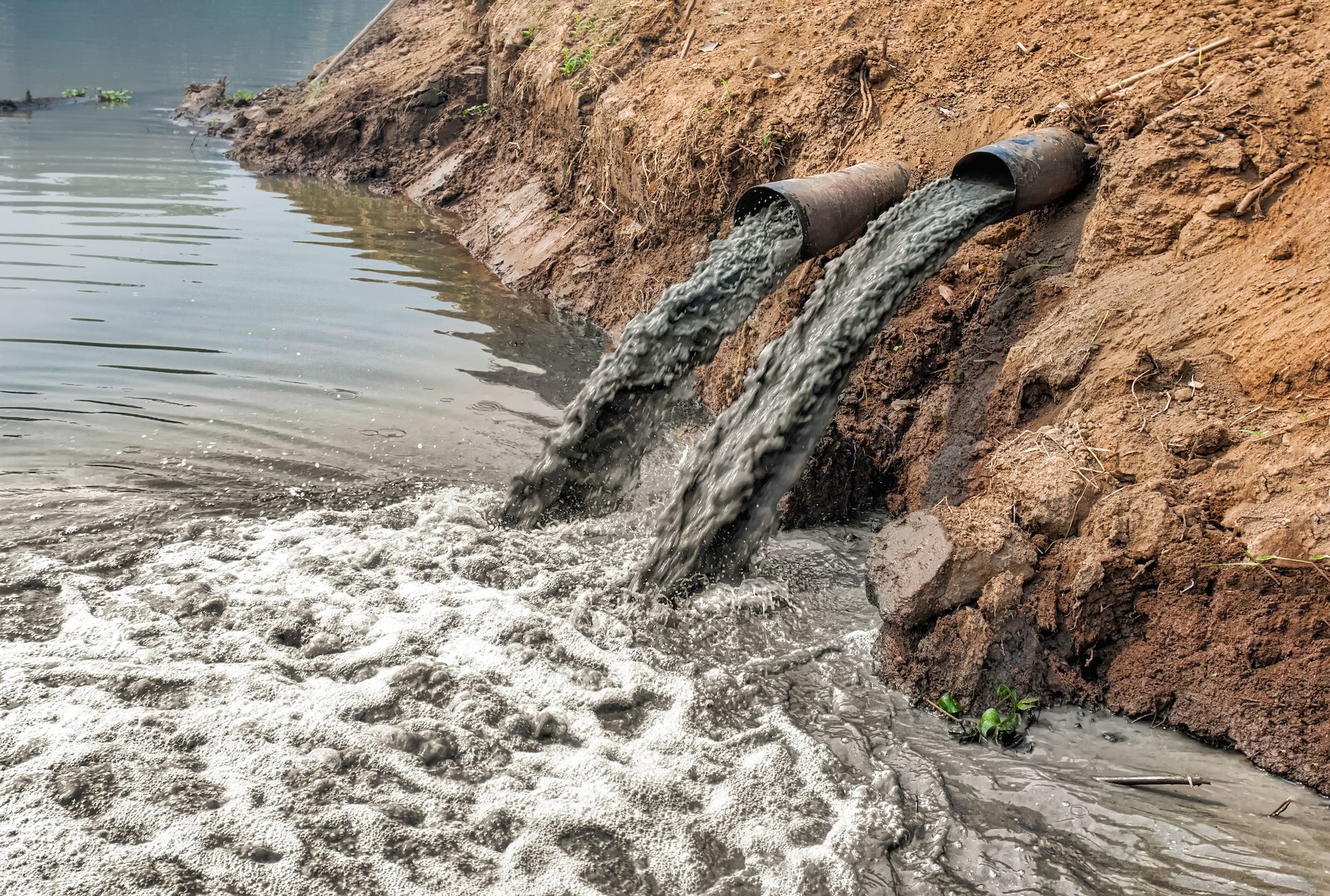 The BioColour research project develops non-toxic, natural colours. The project has experimented with Marimekko and Natural Indigo in industrial-scale printing using natural dyes.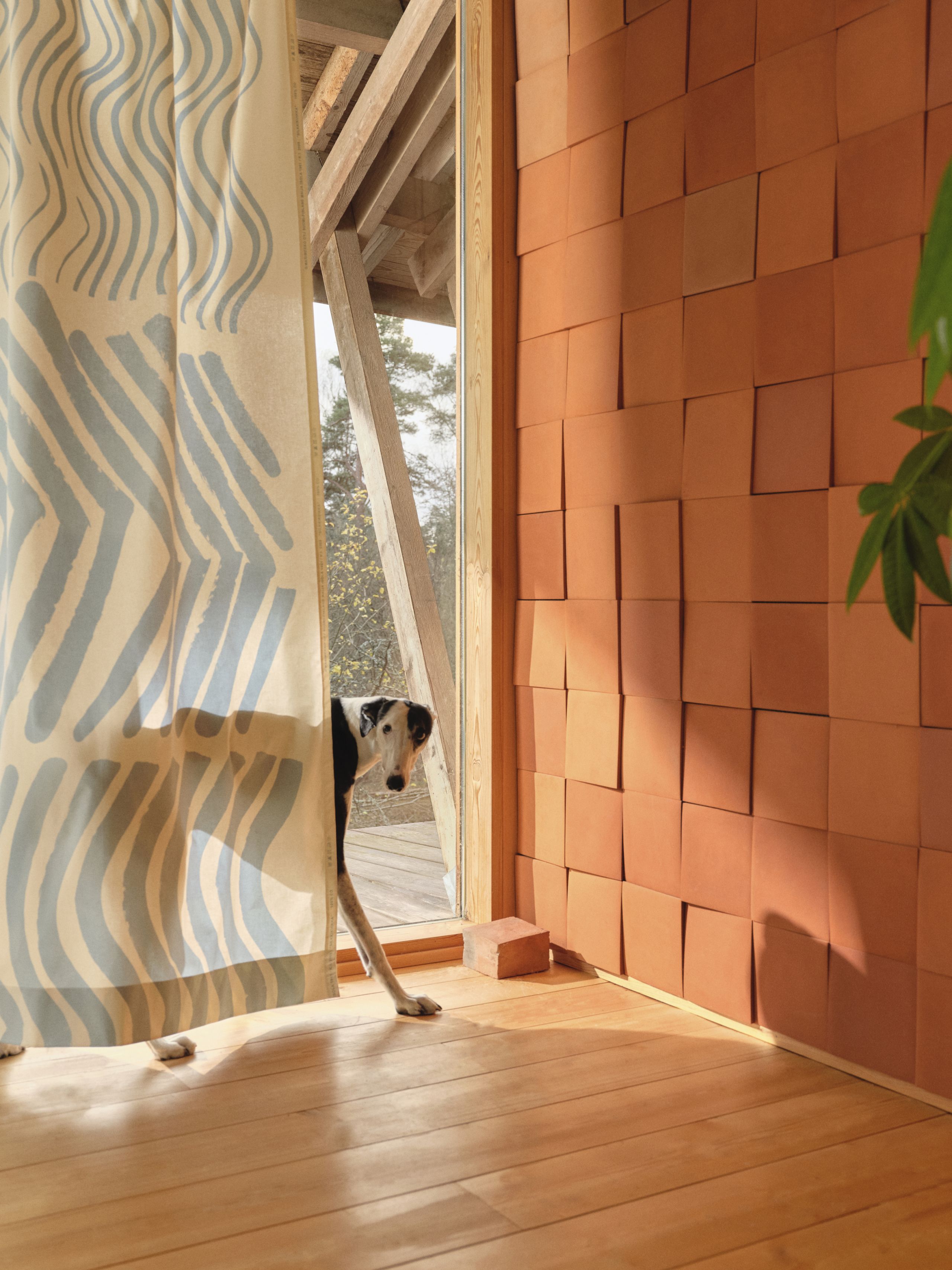 Marimekko introduced their first bio-coloured clothes, bags and home accessories in their autumn 2021 collection.
Background photo: Valeria Azovskaya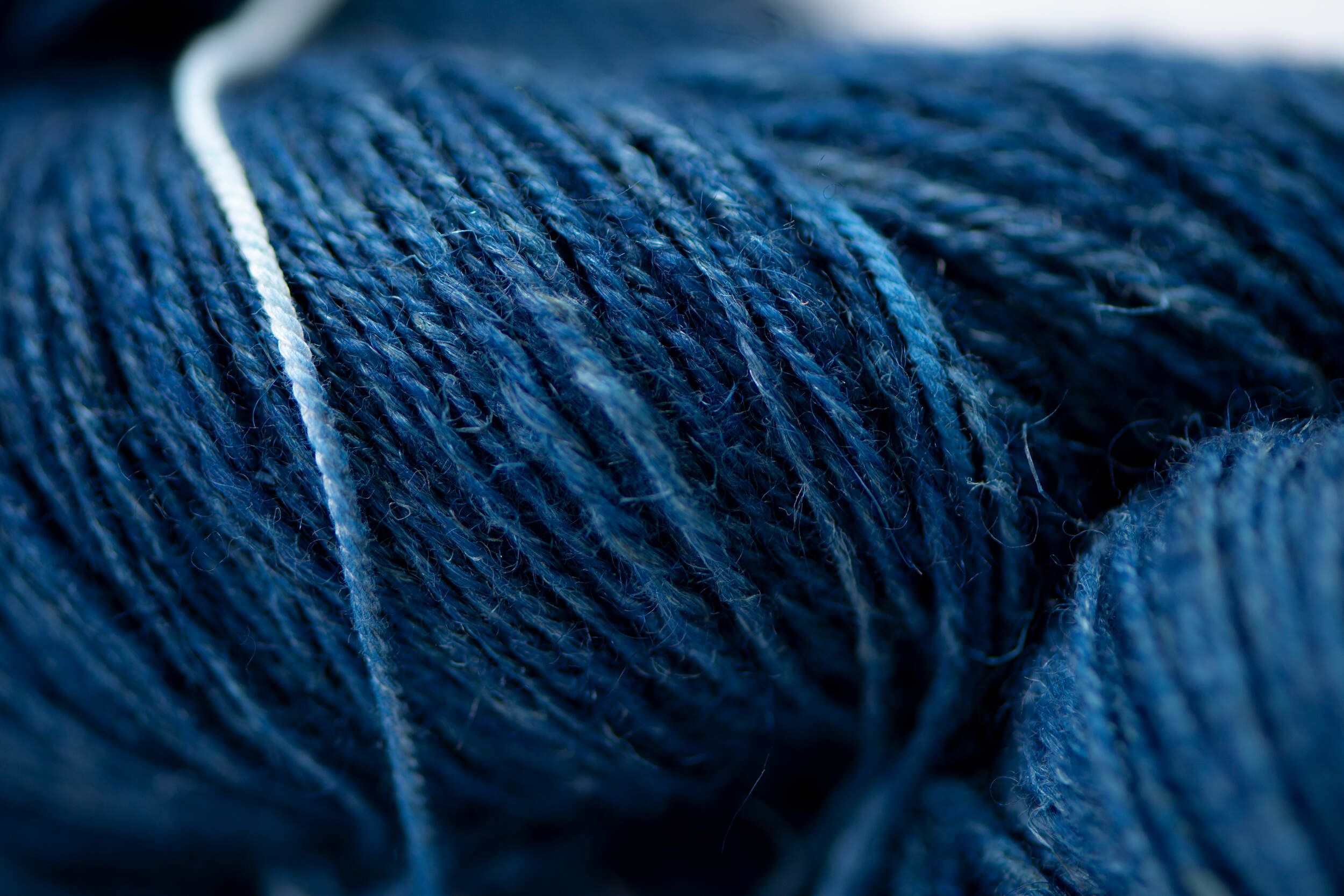 This fabric is designed to harvest solar energy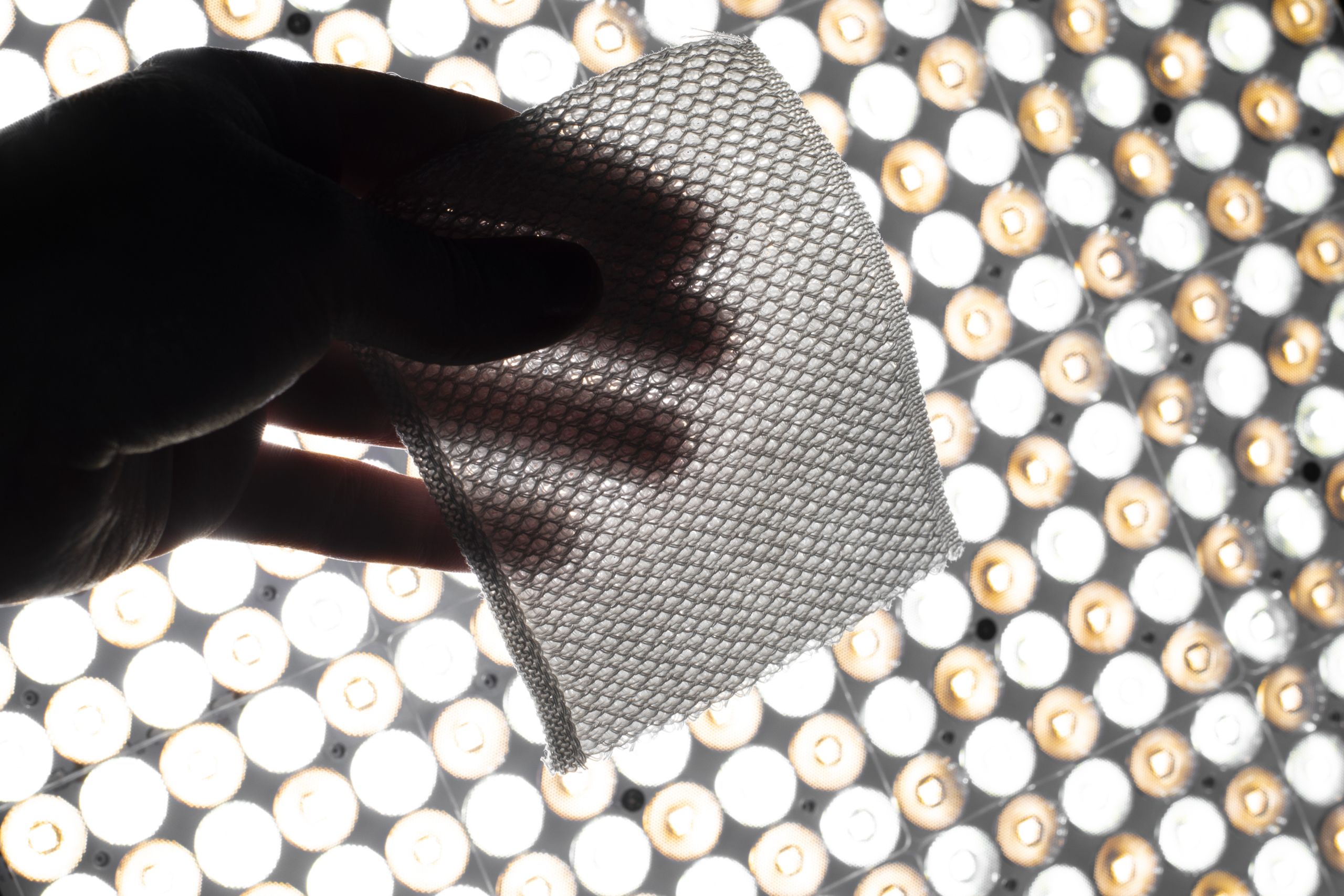 Sun-powered textiles are a result of cross-disciplinary collaboration between Aalto University textile designers, applied physicists and corporate partners Foxa, Haltian and Lindström.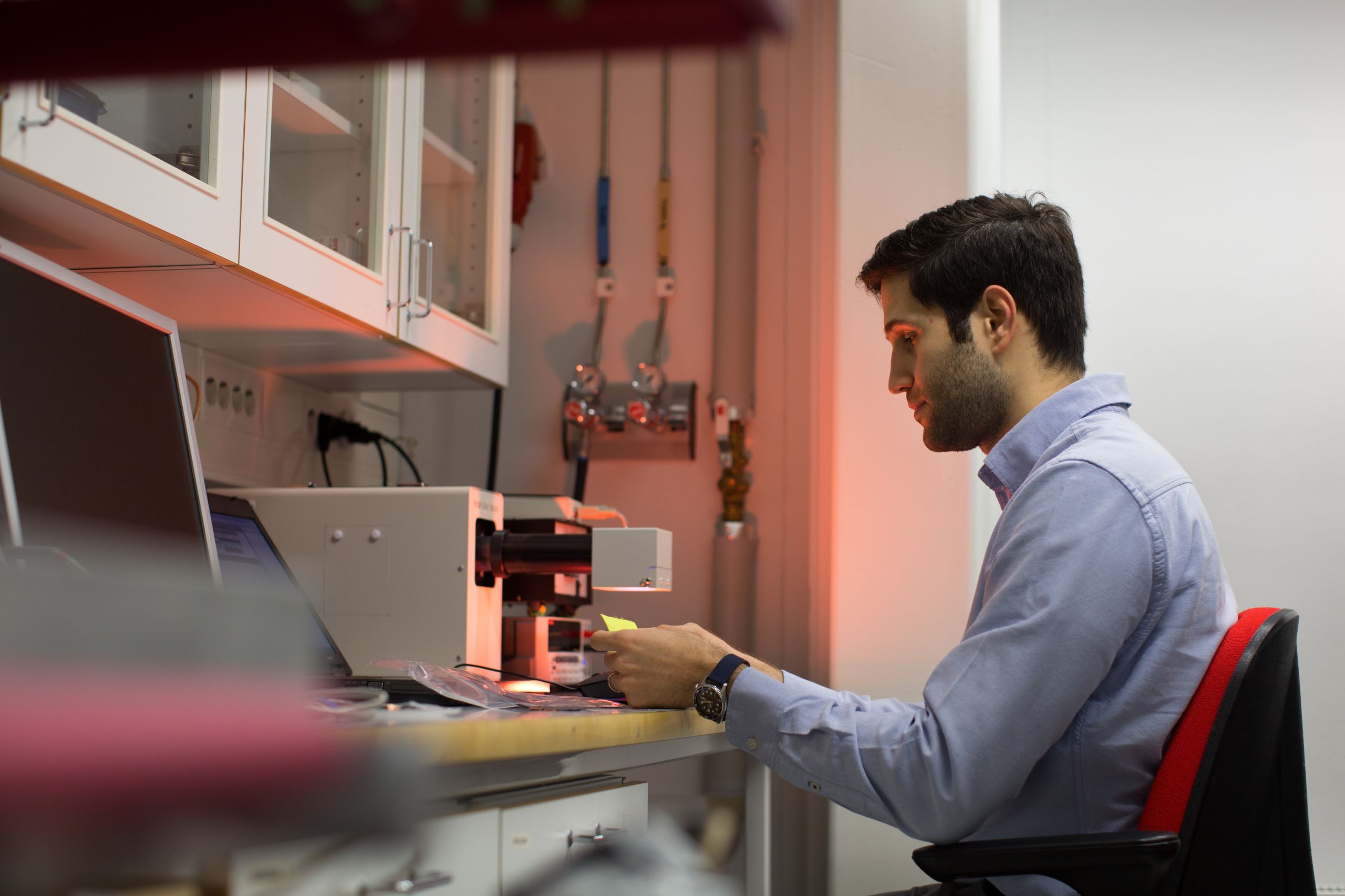 The textile-cell energy harvesting module can be widely applied in smart textiles and wearable technology solutions for occupational and professional wear, sportswear, well-being and fashion.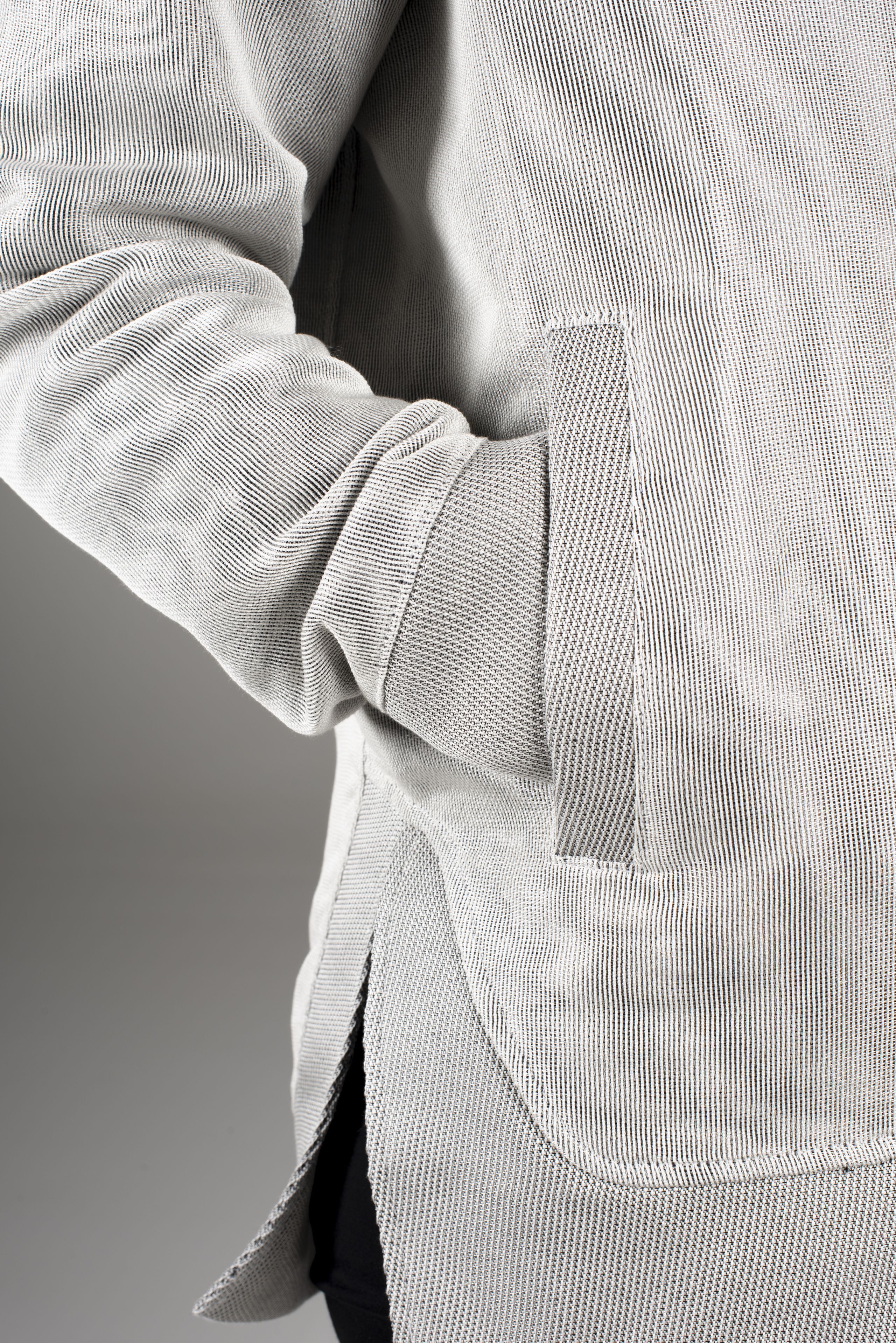 The washable solar cells can be integrated into textiles invisibly.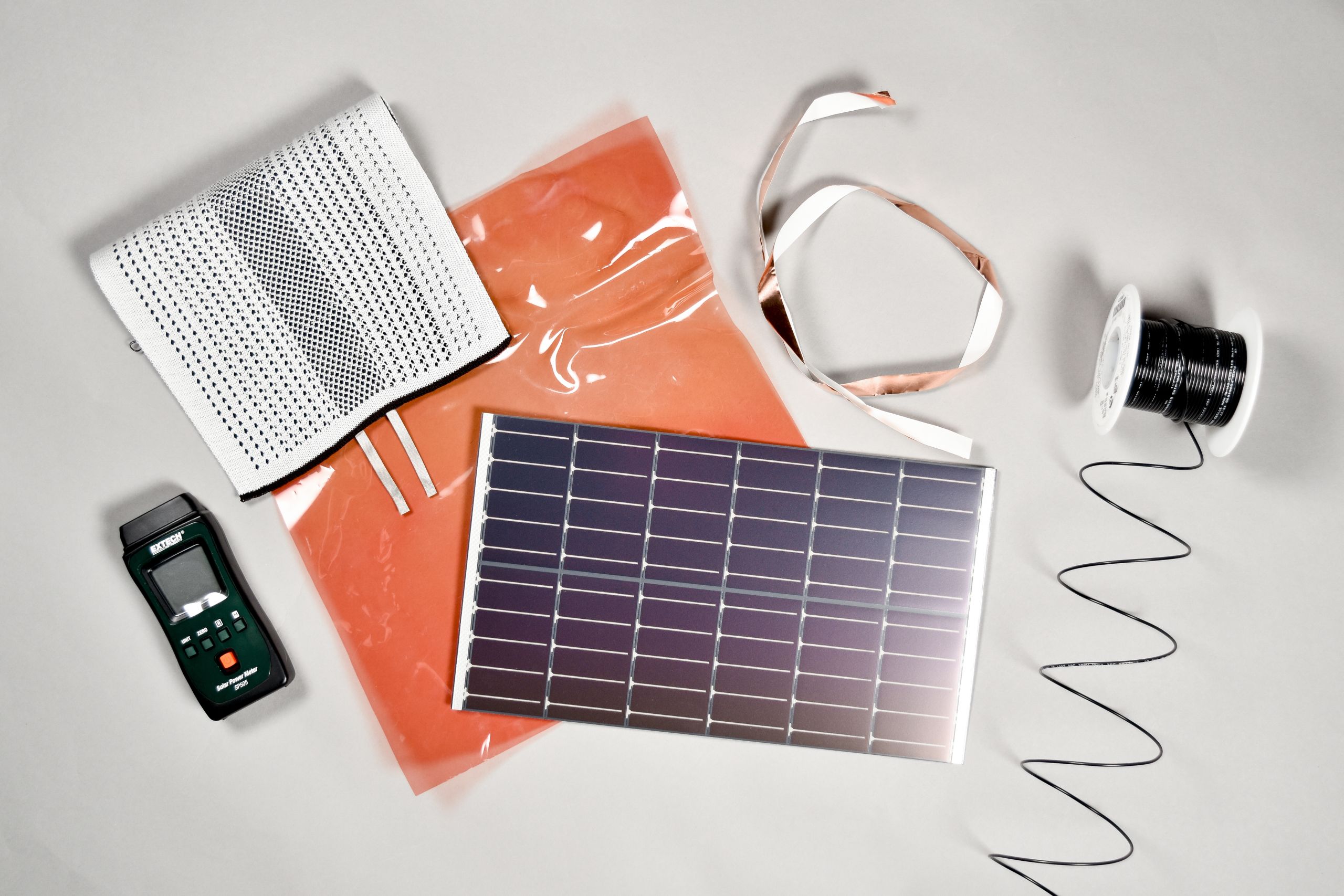 The system eliminates the need to recharge batteries. It's always switched on, making it especially suitable for safety and protection wear.
Background photo: Anne Kinnunen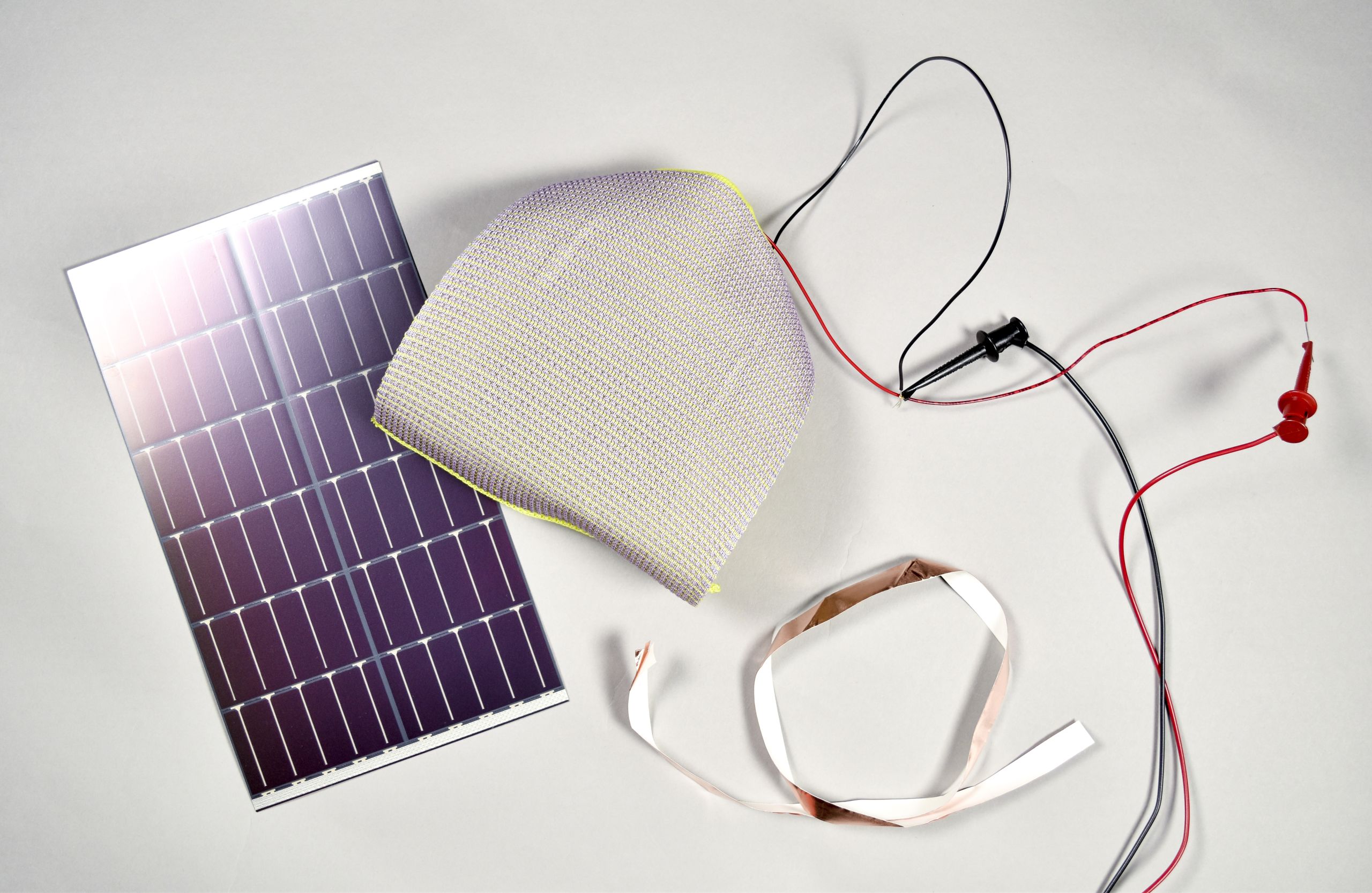 Online events 
Fashion Lab: Exercising Alternative Narratives of Fashion through Confession, Action and Discussion 
13.09.2021 | 17:00–18:30 Presentation  
20.09.2021 | 17:00–18:30 Presentation & Discussion 
---
Sustainable Textile System: Data-driven business and design  
23.09.2021 | 12:00–14:00 Webinar 
---